The xx Auctions Lightboxes for Amnesty International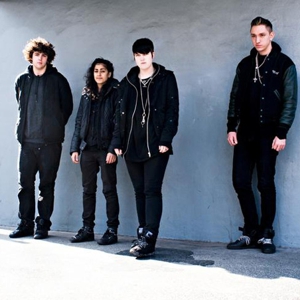 Yesterday, The xx put up the lightboxes from their stage show for auction on eBay to benefit Amnesty International.
The Mercury Prize-winning duo's listing for the items reads:
"Joining the trio on stage at many shows were two large, black lightboxes each emblazoned with a simple and large 'X.' The xx are now making the final preparations for their final (read: last chance to see them play for a very long time!!!) tour after which they head home for some well-deserved r&r before starting work on the follow up to xx. The band have decided rather than let the lightboxes sit in storage they will put them to good use by auctioning them off with all proceeds going to one of the band's favorite charities, Amnesty International."
You can place your bid for the lightboxes here. The auction will be open until Oct. 1.
Others Tagged With