Stephen Colbert to Perform "Friday" with The Roots for Charity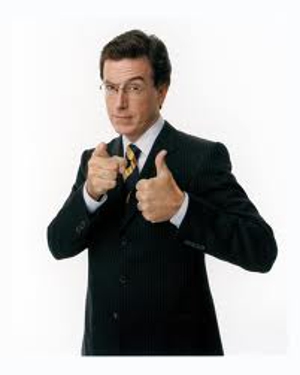 Stephen Colbert will soon hit the stage to sing a cover of tween sensation Rebecca Black's "Friday."
Colbert is no stranger to singing, having performed a duet with Elvis Costello and in New York Philharmonic's Company, but this musical endeavor is more than just a chance to show off his vocal chops, it is for charity.
Recently, Jimmy Fallon announced on his late night show that if he and Colbert could raise $26,000 for charity by April 1, Colbert and The Roots would perform "Friday" on Late Night with Jimmy Fallon.
Well, the fans have spoken and they want to see Colbert perform. The funds have been raised, and will be donated to DonorsChoose.org, a charity that directly funds school projects and helps to provide schools with necessary materials.
Catch a preview with this clip of Colbert practicing the song on his show.
Others Tagged With