Poverty is Real Announces Benefit Concerts at Atlanta's Eddie's Attic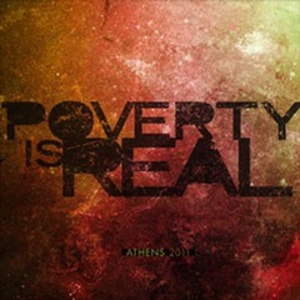 Poverty is Real, a Decatur, Ga.-based non-profit organization that plans music fundraisers to combat poverty in local communities, has announced its second annual fundraising concert series benefitting the Decatur Cooperative Ministry.
The three-day series is planned for July 27 through July 29, and is set to take place in downtown Decatur's Eddie's Attic. 2011's event raised $6,000 for DCM; organizers this year hope to raise the bar to $100,000.
Additionally, this year's event is set to include two Saturday matinee concerts for families featuring Eric Litwin, the "guitar-strumming, book-writing, song-singing, national-award-winning" bestselling author of the Pete the Cat picture books.
Participating artists include Matthew Kahler, Eliot Bronson, The District Attorneys, Tedo Stone, Arlington Priest, the Bitteroots, The Flint Hill Specials, Maria Gabriella, Chris Stalcup and the Grange, Ryan Flanagan, The Skipperdees, Spencer Smith, Kristen Englenz and Mike Killeen and the Dregs.
Paste joins a large group of Decatur businesses and organizations in sponsoring the event.
You can check out a full schedule and purchase tickets on the Eddie's Attic site here.
Others Tagged With