Paste's favorite holiday movies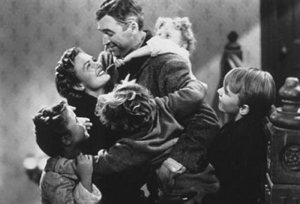 Page 1 of 8
Like a lot of folks around this time a year, here at Paste many of us find ourselves retreating from the hustle and bustle of holiday preparation to the cozy familiarity of tried-and-true festive films. From the hilarious to the heartwarming to the cheesy and the, uh, rather violent, here are a few of our staff and interns' favorite holiday movies, which all pair nicely with a good fuzzy blanket or a nice mug of hot chocolate.
Bill Elek, Events Manager & Southeastern Sales -- National Lampoon's Christmas Vacation (1989)
The ups and downs of the old adage "you can't choose your family" have never been more accurately displayed since the Griswold family's holiday extravaganza.
Henry Freedland, Editorial Intern -- There's No Such Thing as a Chanukah Bush, Sandy Goldstein (1994)

It's only 23 minutes long, but the Emmy-winning adaptation of Susan Sussman's children's book shines the warmest of lights on kids keeping pride in their heritage. The titular shrub has long been a debate in Jewish communities, and the film subtly handles the interactions between Sandy, who has one, and Robin, who does not. (Watch the trailer
here
.)