10 Best Live Music Acts of 2008
Page 1 of 10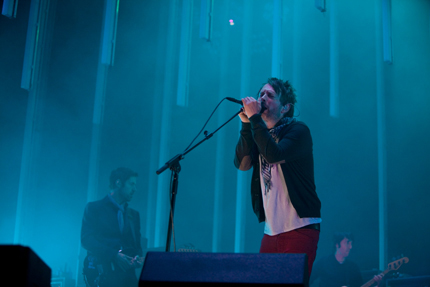 On any given night, on any city in America, there's a band or a singer/songwriter transcending the usual concert experience. At the most basic, they're doing the same thing as thousands of others that same night—standing on stage, singing and playing some instruments. But there's something about the way they're doing it—the way the lights compliment the sound, the way they involve the audience, the way their music connects directly to your soul, the way they make you know that there's no place they'd rather be than with you, and the feeling becomes mutual. The audience will remember that night for a long time, and the next time they purchase a concert ticket, it will be with the hope to see something as special.

This list honors those touring musical acts who set the bar over and over for us in 2008, no matter the city, no matter the venue, no matter the night. Their shows aren't just another concert, but a spectacle. Whether because of the costumes, the light shows or just the beauty of good music, well played, these artists put on a good show. Since Arcade Fire didn't tour much in 2008 and the Flaming Lips didn't unveil any new jaw-dropping elements to their show, we felt like it was time to crown a new (old) king of live music this year. Here are our 10 Best Live Music Acts of 2008. Let us know who impressed you this year in the comments section below.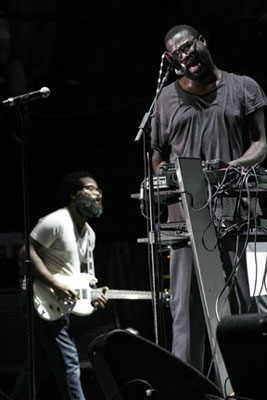 Photo taken at Voodoo Music Festival by Rob Inderrieden
for
Paste
10. TV on the Radio
The beats are irresistible enough to get indie kids to dance. The songs are heady enough to make math majors swoon. And the combined charisma of Tunde Adebimpe (vocals/loops), Kyp Malone (vocals/guitars/loops) and David Sitek (guitars/keyboards/loops) is enough to make TV on the Radio one of the must-see bands of 2008.
Others Tagged With