Soul Lang Syne: A New Year's Eve Playlist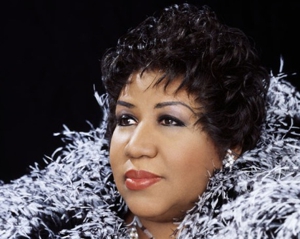 In the current issue of Paste, which is our super-amazing year-end blowout issue featuring our top albums and movies and so forth, we also have a full-page guide to throwing a New Year's party. Helmed by industrious fashionista and associate editor Kate Kiefer, with minor help from yours truly, the page includes a playlist of soul and funk jams to play as the clock marches on toward midnight.
Here's that playlist again, which we provide as a reader service for those of you who'd like to sample the songs before buying them. But trust us: They're good songs. Otherwise, dudes, they wouldn't have made the list.
Jamie Lidell—"Another Day"
Parliament—"Flash Light"
James Brown—"Get On The Good Foot"
Wilson Pickett—"In The Midnight Hour"
The Staple Singers—"Heavy Makes You Happy (Sha-Na Boom Boom)"
Freda Payne—"Band Of Gold"
Curtis Mayfield—"Superfly"
Aretha Franklin—"Good Times"
Otis Redding, "New Year's Resolution"
Others Tagged With