A Survey of Rap Songs About Telecommunications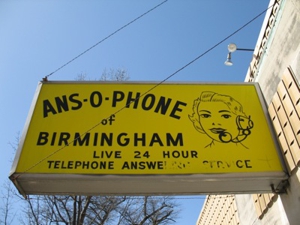 This Soulja Boy song is very popular right now. It's a horrible song, almost horrible enough to make you think that rap songs about telecommunications are, across the board, a bad idea. Not true! Just to be sure Soulja Boy doesn't ruin it for everyone, here are 10 better hip-hop tracks about the world of telephonic communication:
10.
"Phone Home," by Lil Wayne

Weezy channels E.T. in the only

intergalactic communication

on our list. See Also: "Let the Beat Build," which finds Wayne approving million-dollar deals from his iPhone.
9. "Skypager," by A Tribe Called Quest

A second-tier song on the classic Low End Theory album, "Skypager" nevertheless rates for the immortal lyric, "The batteries I use are called Du-ra-cell / They last for three weeks so they do me well."
8. "Gangsta Music," Young Jeezy
We acknowledge that the song is only "about" telecommunications in the loosest possible sense. But Jeezy does say, "We don't talk on the phones 'cause it might stick," which reminds us of this, which somehow completes the circle.
7. "Gold & A Pager," by Cool Kids
It never occurred to us, but carrying a pager isn't a bad idea for those times someone needs to reach us but the phone is off. Good call.
6. "Don't Call Me No Mo," by Project Pat feat. Three Six Mafia
We can't make it any clearer: No calls, no texts, no instant messages. And don't be trying to send your greasy grandmammy, either. Seriously, just stop.
5. "Beeper," by The Count and Sinden feat. Kid Sister
"Hit my beeper, not my phone," the sassy rapper implores would-be suitors on this throbbing club track. Later, she chastens a caller who hasn't quite figured out pager etiquette: "You ain't gonna get none," she says, "'cause you paged me 69."
4. "1-900-Hustler," by Jay-Z, Beanie Sigel, and Memphis Bleek feat. Freeway
"Hova, Line 1." The Roc family sets up a hotline to let the world know that there's only one place to go if you're new to town and interested in getting into the drug trade. Very educational. See Also: "Public Service Announcement"
3. "Beepers," by Sir Mix-A-Lot
It's maddeningly hard to find an online stream of this lost classic from Mix-A-Lot's 1989 Seminar album (the one with Mix and company wearing togas on the cover). But this link takes you through the first few seconds, and this link points you to the lyrics which, while not exactly Shakespeare (OK, not exactly Nas either), still make an important contribution to the telecom-rap canon.
2. "What'z Ya Phone #," by 2Pac
Pac kills it on this classic West-coast booty call. We love how the song actually starts with the sound of a phone being dialed and features a nice conversational interlude, you know, in case you were wondering how a gangsta handles his business.
1. "Beep Me 911," by Missy Elliott
With production from Timbaland, an infectious sing-songy chorus, a trippy video on YouTube and a verse from the long-lost Magoo, "Beep Me" remains the gold-standard of telecom hip-hop.
Others Tagged With