Four Cool Shopping Blogs for Men and Women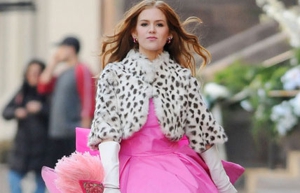 I can't wait to see Confessions of a Shopaholic, starring Isla Fisher. I read all the Shopaholic books by Sophie Kinsella too (one of my not-guilty-enough pleasures). I'm not a shopaholic, though: I hate crowded stores and malls, and I'd really rather someone pick out all the cool stuff and provide me with daily updates on what to buy. These four websites do just that.
1.
Uncrate
-
The Buyer's Guide For Men
Updated daily, this blog features everything from
The Indie Band Survival Guide
($10) to a
Perana Z-One
car ($75,000). I love the simple layout, big pictures and easy-to-find prices and links. Plus, it's how I found out about
Beard Head
, an amazing invention and funny gift idea.
2.
Outblush
-
The Shopping Blog For Women
It's a pink and purple version of Uncrate, where you can
window
shop for
very expensive shoes
or
actually
shop for $7
Carton vases
. My favorite recent find:
The Baggler
, a single handle for all your grocery bags. Brilliant!
This surprisingly cool site features dorky
gadgets
,
T-shirts
and
toys
. It even has a fun and educational kids' section.
4.
Delight
-
Daily Online Shopping Specials
Delight is one of my favorite places to look for gifts. You can search by price, eco-friendliness, staff picks and more. I love the
chalkboard candle
and
Forget Me Knot
ring.
Others Tagged With