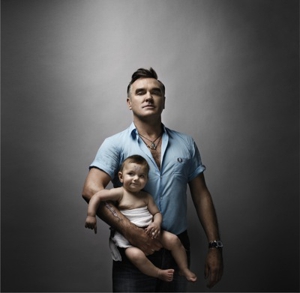 Morrissey's new album, Years Of Refusal, comes out
today. And as much as we love the Mozzer's best solo moments,
nothing compares to the work he did with the Smiths, the immortal mope-rock
band whose songs epitomized lyrical literacy and musical jangle. They were such
an astounding band that they turned even Noel Gallagher into a fanboy.
Here, in my strongly biased opinion, are their 10 best tunes:
10. "Bigmouth Strikes Again"
One of three Queen Is Dead songs on this list, "Bigmouth" features a nice anachronistic lyric about Joan of Arc and a Walkman. The song rocks fairly hard
by Smiths standards; a colleague recently told me that "Morrissey actually
growls on the live version off Rank,"
then played me the clip. (Sure enough, he does.)
9. "Ask"

A highlight among highlights on Louder Than Bombs, in which our narrator spends "warm
summer days indoors / writing frightening verse to a buck-toothed girl in
Luxembourg."
8. "Rusholme Ruffians"

An underrated Meat Is Murder track, which makes our list for three reasons: Johnny
Marr's jangly guitar, Morrissey's schoolboy angst and the hopelessly romantic
lyric, "I might walk home alone / but my faith in love is still devout"
7. "Girlfriend in a Coma"
A vicious two-minute pop song that leaves you reeling.
6. "How Soon Is Now"
Thanks to Marr's epic riff, this may be the most widely known
Smiths song amongst the general public. For a band that specialized in intimacy,
"How Soon" works surprisingly well as an '80s anthem.
5. "Panic"
I've always wanted a radio show with this as my theme song. (Bonus
points if you can watch the video without vomiting.)
4. "This Charming Man"
The single-best showcase for Marr's guitar?
3. "The Boy With The Thorn In His Side"
That heartbreaking melody! Those pleading
lyrics! The song's mix of confidence and insecurity would seem utterly peculiar
if the Smiths didn't make it such a franchise.
2. "Heaven Knows I'm Miserable Now"
A song that defines the Smiths' whole ethos,
musically and lyrically.
1. "There Is A Light That Never Goes Out"
The greatest, most quotable morbid love
song in human history. Swell video, too. All together now: "And if a 10-ton
truck kills the both of us / To die by your side, well, the pleasure, the
privilege is mine."
Others Tagged With