Ten Reasons Why Elvis Presley is Overrated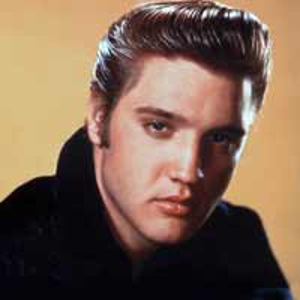 Page 1 of 2
1. The movies.
Elvis was not a good actor, and his movies are horrible. Take, for example, Harum Scarum (1965). He plays a movie star (naturally) who's kidnapped and taken to a Middle Eastern country where he's enlisted by—get this—the Lord of Assassins to kill an Arabian king. Oh, and he falls in love with the king's daughter. Check out the film's trailer, which we thought was a parody until we noticed it was posted by Warner Bros.
2. The fake songwriting credits.
Elvis hardly wrote any of his songs, but he sure got credit for all of them. Granted, it was reportedly his manager, "Colonel" Tom Parker (a real piece of work himself), who made Presley do it. But still, we're talking about more than just taking credit for other people's hard work—he took money from them. Otis Blackwell deserved the royalties for "Don't Be Cruel." Ken Darby deserved the royalties for "Love Me Tender." The list goes on.
3. The title "the King of Rock 'n' Roll."
There's no doubt that Elvis left his mark on contemporary music. But to hold the title of "The King" one should be the most influential in all of rock music. With that in mind, consider how many rock musicians call The Beatles a primary influence compared with Presley. From their set-up to their record sales, the Beatles have far more influence than Elvis on rock 'n' roll. And considering that four men hold the greatest share of power and influence in rock, it's questionable whether anyone deserves the title. Besides, this is America!
4. "Amazing Grace" (and other terrible gospel songs).
"Amazing Grace" was written by the repentant slave trader John Newton, reflecting on the idea that God's grace could save him from even his most evil deeds. And nothing manages to destroy the introspective song faster than the sound of Elvis moaning and grunting his way through it. Elvis recorded nearly 100 gospel songs over the course of his career, and rarely, if ever, did he bother to drop his affected delivery out of reverence. There's nothing wrong with making a song sound sexy, but hands off the Hymnal, Your Majesty.
5. The fashion.
He started off all clean-cut and handsome, but we can't get behind Iconic Elvis. There's just something about those rhinestone jumpsuits that screams "morally reprehensible." Not to mention, people make fun of Bono for his sunglasses—but this man had the audacity to incorporate a CAPE into his signature style. And don't even get us started on the sideburns (they deserve their own List of the Day).
Others Tagged With