The Greatest Art Ever Made About the Midwest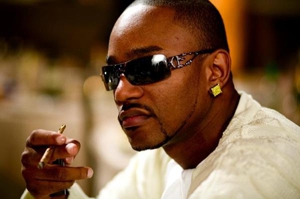 The new Cam'ron single "Get It In Ohio" is, amongst other things, an ode to the Midwest. In the grainy video, Cam and friends drive through slushy streets and complete business transactions in parking lots—and even if this doesn't conform to your personal Midwestern experience, there's a shock of recognition in seeing the heartland represented so proudly in a rap song. As someone who spent a fair amount of time in the Midwest myself, this got me thinking about other memorable songs, albums, movies and literature about the oft-ignored expanse of real estate known pejoratively as "flyover country." Here are my 10 favorites.
By the way, when I co-wrote a similar list about the South a few years ago for another publication, the list drew a flood of response, and I expect this to be similarly contentious. So let's all be Midwestern nice here—post your own picks in the comments section and (assuming that enough people chime in) I'll make a follow-up list next week based on your suggestions.
10. "Going Back To Indiana," by the Jackson 5—First of all, check out Tito's sizzling guitar solo! And second, OK, the idea of going back to Indiana means that you've fled in the first place. But it's nice to think of the Jacksons staying true to their roots. Here's a much earlier take—Look how young Michael is!—that seems to be a hometown show, where the response is, shall we say, enthusiastic.
9. "Iowa," by Dar Williams—"Way back where I come from," she sings, "We never mean to bother / We don't like to make our passions other people's concern / And we walk in the world of safe people / And at night we walk into our houses and burn." The lyric seems deadly accurate based on my experience. In this live version, the crowd sings back to her and creates a little moment of magic.
8. "Burn On," by Randy Newman—Yeah, he's poking fun. What else are you supposed to do when the Cuyahoga River catches fire? I wonder how this song goes over when he plays Cleveland.
7. Nebraska, by Bruce Springsteen—The album may be overrated (I mean, how many times do you really sit and listen to this?), but it's still a worthwhile project and the consensus high watermark of Introspective Bruce.
6. In The Heart of the Heart of the Country, by William H. Gass—I found the second half of this book to be more or less unreadable, but the opening 72-page novella, "The Pedersen Kid," is absolutely riveting. The story revolves around a child caught in a blinding Midwestern snow storm, and it will chill you to the bone.
5. Field of Dreams—Q: "Is this heaven?" A: "No. It's Iowa."
4. Fargo—It's the Coen Brothers, so it's cynical. But even the Coens couldn't make a movie about the Upper Midwest without a certain amount of reverence for the region's guilelessness. Hardly anyone in this caper-gone-wrong flick is purely evil, and somehow their decency seems to prevent them from getting away with anything. The accents are funny because they're true.
3. Winesburg, Ohio, by Sherwood Anderson—Upon conceiving this list, I was crestfallen to discover that my copy of this classic work of fiction has gone missing. Is it possible I loaned it to someone, extolling its virtues, raving about how real it all seems, going on and on about how Anderson captured the acutely Midwestern feeling of dread and entrapment?
2. Illinois, by Sufjan Stevens—It's inconceivable that anyone reading this website is unfamiliar with Illinois. (Don't you have to type in the serial number just to log onto the site?) Anyway, it's a classic—conceptually rich, musically dense, smart, funny, sweet. Better than Michigan by a mile.
1. Hoosiers—The ultimate tribute to Indiana basketball is also a few other things: a morality play, a history, an honest reckoning of the pros and cons of small-town life. If you don't get emotional while watching the pastoral opening credits, you've never lived there—and you've never lived.
Others Tagged With