Five Great American Beers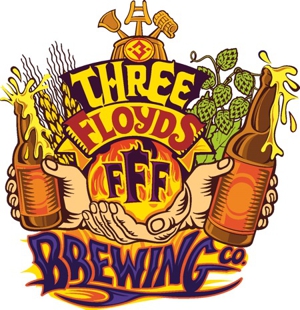 I was born in Germany, and as proud as I am to have started life in the land of Octoberfest, I've long since recognized that Belgium was the best beer nation in the world. Westmalle, Westvleteren, Chimay, Rochefort, Orval and Achel—God's love is in the beer from those abbeys. But while the Belgian company InBev recently bought that American icon of horse piss known as Budweiser, smaller breweries in the U.S. have made an argument that America is finally the true King of Beers. Here are five beers that help make the case:

Dogfish Head Worldwide Stout
Despite its massive 18-21% alcohol-by-volume (depending on age), this stout goes down smoothly. The Delaware brewer has several beers that could have made this list—the 120-minute IPA, Raison D'etre—but the Worldwide Stout is among my favorite offerings of any style, any county.

Weyerbacher Imperial Pumpkin Ale
There are a lot of gross pumpkin ales in the world, but this Pennsylvania brewery has created the perfect balance of pumpkin/cinnamon/nutmeg flavors without losing sight that what you really want to taste is beer. They also make a delicious Quad.

Terrapin Gamma Ray
From the home of R.E.M. and the best college mascot on the planet comes a gigantic wheat beer "brewed with a obscene amount of locally grown Tupelo and Sourwood Honeys from Savannah Bee Company." Athens, Ga., just keeps getting better.

Oskar Blues Ten FIDY
Oskar Blues is single-handedly making the beer can cool again by filling it with quality beverages—and by putting the Paste logo on several million cans of Dale's Pale Ale. Their Ten FIDY, though, is a draught-only stout with chocolate, coffee and malt overtones. And when you get it with cherries, you really get it with cherries—you'll see their remains lining your glass when you're through.

Three Floyds Dark Lord Russian Imperial Stout
OK, so I haven't tasted this last one (brewed with coffee, vanilla and molasses), but it's among the highest rated American beers and it's only available once a year—on "DarkLord Day" at the Three Floyds Brewpub in Munster, Indiana. But that day, April 25, is coming up quickly. Get thee to Munster.
Others Tagged With