Taking a Bite Out of 4/20: The Seven Dopest Anti-Drug PSAs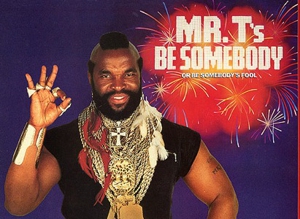 Today is April 20, known to many as just another manic Monday. Among one particular demographic, however, today is one very special holiday indeed.
Although the exact origin of 4/20 is disputed among many stoner scholars (we blame short-term memory loss),
High Times
informs us
that it stemmed from a group of students at San Rafael High School, who would congregate daily at 4:20 p.m. Incidentally, this was the time that after-school detention was dismissed.
Whatever the case may be, it's hardly a secret that cannabis culture has deemed 4/20 an important day. But because Paste is here to set a good example for the kids, today we present to you a handful of the gnarliest anti-drug PSAs on the Internet.
1. "Stop the Madness" (1985)
This star-studded music video is so rad, you'll soon forget it's even a PSA.The slow-mo needle squirts are a little much, but the numerous sax solos totally make up for it. While this ad doesn't strictly deal with marijuana usage (you'll be able to tell that when you see the mountainous crack rocks in the opening title sequence), the presence of Whitney Houston, LaToya Jackson, New Edition, and, last but not least, David Hasselhoff, make this music video straight-up badass.


2. "Users are Losers" (1987)
Regina, the one-hit wonder behind "Baby Love," teams up with beguiling cartoon bloodhound McGruff to take a bite out of
the Snork on Regina's head
crime with a catchy song and a blindingly colorful backdrop. It's rumored that merely months after the release of this PSA, McGruff was forced to check himself in to the Los Angeles Betty Ford clinic. Incidentally, this video is also the last time we see Regina in the pop-culture world. Ever. At least she ended her career on a high note (zing!).
3. "Be an Original" (1987)
Awesome skateboard tricks serve to remind you that Being In Control is not the easiest thing to do, but it's better than ingesting those creepy, radioactive, glow-in-the-dark pills. This PSA infiltrated nearly every Saturday morning cartoon session of the late '80s, reminding every kid they had the ri-ye-yi-ye-yiiight to just say no.


4. Hanna-Barbera PSA (1970s)
And now, from the people who brought you
Scooby-Doo
...the cartoon where a bunch of teens rode around in a flower-bedecked van getting into trouble. The one where Scooby and his bell bottom-clad best friend, Shaggy, are constantly paranoid and always have a raging case of the munchies. By the same people that brought us
The Smurfs
...the commune of leaf-devouring, tiny blue people living almost-naked in the middle of the woods. You get the idea. Hanna-Barbera produced this trippy PSA some time in the '70s. The actual ad is probably more psychedelic than the drugs they're admonishing.
This video gives us a prepubescent boy hocking weed in the kindergarten locker room. Will Little Joey make the right choice? Personally, we like Michelangelo's suggestion, but the young whippersnapper's "I'm not a chicken, you're a turkey!" comeback is pure awesome.


6. "Be Somebody... Or Be Somebody's Fool" (1984)
This hour-long motivational video from Mr. T is simply awe-inspiring, a god among mere 15-second television spots. Not only does T grunt and growl his way through saying no to drugs; he also touches on fitness (using a boombox for weightlifting whenever you're hangin' at the bus stop), recovering from embarrassment (playing off a fall as a break dance move), stylin' ("Hey, everybody gotta wear clothes, and if you don't, you get arrested") and even a few helpful rapping hints.
So
this
is what a Canadian rap video looks like. Despite their age, these tykes are already laying down some rhymes about illegal substances and getting in trouble with the law. We're pretty sure the age demographic this commercial was trying to reach probably wouldn't understand the coke-dusted mirrors or gigantic bongs flashing in the background, but hey, who are we to judge?
Others Tagged With