Six Great Taylor Swift Songs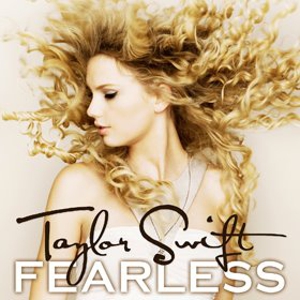 Nineteen-year-old Taylor Swift gets written off as nothing more than a teenaged cutie, but behind that pretty face is a talented musician. Plus, she writes her own songs, which is more than most country-pop stars twice her age can say. Here are six of my favorites:
1. "Our Song"
It wasn't her first hit, but it was her first great hit. And I'm sure it became "our song" for a lot of people.
2. "Love Story"
In my opinion, this Romeo and Juliet themed love song is Swift's best yet. Once you know the words, it's impossible not to sing along.
3. "White Horse"
This is where she takes back everything she said in "Love Story."
4. "You Belong With Me"
Her latest single and another anthem for emotional high-schoolers. This one shows that she can do more than just country—she can write a straight-up pop song.
5. "Fifteen"
I don't know why this one isn't a single yet. A song written by a teenager about being 15, and first dates and first kisses and first "I love yous." it's so admittedly innocent and sentimental and I LOVE it.
6. "Picture To Burn"
She really shows her age in this one: "So go and tell your friends that I'm obsessive and crazy / That's fine I'll tell mine / You're gay," but you can't beat the punchline: "As far as I'm concerned you're just another picture to burn."
Others Tagged With