Pick Up the Phone: Seven Songs that Want to Give You Their Digits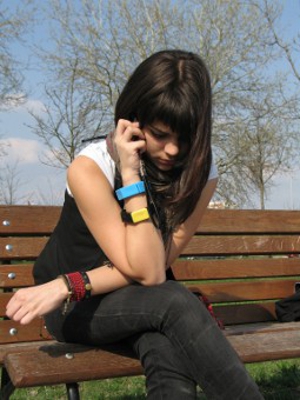 Singing a full seven-digit phone number in a song can mean the risk of plaguing innocent non-Jennys with your curious fan base's calls, but there's still no shortage of digits getting dropped into lyrics. Catchy, concise and a good viral marketing strategy if the number leads to a pre-planned voicemail, songs with a dial-ready number are usually a good call, at least for the artists, anyway. The following songs have got your number.
Soulja Boy - "Kiss Me Thru The Phone"
News broke that Mr. Tell 'Em's single, which features the phone number 678-999-8212, resulted in a UK couple being bombarded with more than 50 calls a day, presumably a majority of which originated at the hands of fans longing for a pucker through the phone.
Wilson Pickett - "634-5789 (Soulsville, U.S.A.)"
Written by Eddie Floyd and Steve Cropper and first recorded by Pickett (who later performed it with Floyd and Jonny Lang in Blues Brothers 2000), this steady, swingin' tune singsongingly encourages you to pick up the telephone and dial the number in its title.
Sir Mix-A-Lot - "Baby Got Back"
A classic dancefloor hit boasting two sets of famous digits, although admittedly "36-24-36" is a number for another List of the Day. The chanting of "Dial 1-900-MIX-ALOT and kick them nasty thoughts" has surely tempted, if not all-out compelled, thousands of listeners to whip out their phones and dial.
Mikes Jones - various songs
When Jones inserted the number 281-330-8004 into multiple songs of his at the beginning of his career, including "Get It On Da Floor" and "Know What I'm Sayin'," it's hard to say if he knew just how inundated he'd be with calls. Yep, it was his own personal cell-phone number, and he said in 2007 that he still uses the number to talk when he can to his fans, even though he's since gone platinum.
Morris Day and The Time - "777-9311"
A hit single off their album What Time Is It?, "777-9311" is a number that rolls fluidly off Day's tongue, who sings the last two digits as "eleven" in this sultry classic.
Public Enemy - "911 is a Joke"
Probably the most famous phone number of them all, 911 is dissed by Chuck D and the PE gang for its slow-response services. "Now, I dialed 911 a long time ago / Don't you see how late they're reactin'?"
Tommy Tutone - "Jenny (867-5309)"
Catchy enough to make it legendary, this song illustrates the thrill of finding a fateful name and number on a wall. Tommy Tutone has said that Jenny was not a true story, but people still call the number everywhere, anyway. It's so famous that after the New Jersey-based phone number 201-867-5309 was
auctioned
on eBay early this year, the '80s-style gym Retrofitness
bought
it for an undisclosed amount that was more than $300,000.
Others Tagged With