25 Indie Films to Catch This Fall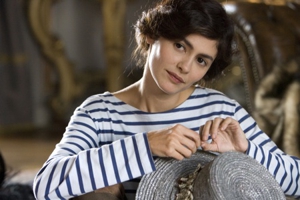 Page 1 of 5
Sure, we can't wait for Where the Wild Things Are and The Road. But not all of the movies worth watching this fall will be hitting the megaplex. Here's our guide to 25 indie films to catch before Christmas.

Extract (Sept. 4)
Directed by Mike Judge
Starring Jason Bateman, Ben Affleck, Kristen Wiig

Office Space
's Mike Judge is back in the workplace with
Arrested Development
's Bateman and
SNL
's Wiig. Michael Cera may be the essential beta male these days, but its his TV dad whose had to endure more onscreen foibles than anyone since Ben Stiller.
No Impact Man: The Documentary (Sept. 11)Directed by Laura Gabbert and Justin Schein

Colin Beavan decided to spend a year trying to make as little impact on the environment as he could and turned it into a book—
The Book No Impact Man: The Adventures of a Guilty Liberal Who Attempts to Save the Planet, and the Discoveries He Makes About Himself and Our Way of Life in the Process
. But the hardest part was dragging his wife and two-year-old daughter into the experiment.
World's Greatest Dad (Sept. 4)Directed by Bobcat Goldthwait
Starring Robin Williams, Alexie Gilmore and Daryl Sabara

We know you've been wondering what Bobcat Goldthwait has been up to these days; he's been writing and directing Robin Williams' latest dark comedy about a high school poetry teacher with an unlovable son.
It Might Get Loud (Sept. 11)
Directed by Davis Guggenheim

Guggenheim brings together three guitar gods—Jimmy Page, The Edge and Jack White and listens to their stories and their music.
The Other Man (Sept. 11)
Directed by Richard EyreStarring Liam Neeson, Laura Linney and Antonio Banderas

This love triangle is based on a short story by Bernhard Schlink (
The Reader
). Neeson's character discovers his wife has been unfaithful and secretly gets to know her lover.