Top Ten First Dance Songs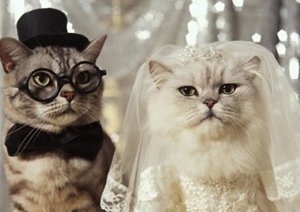 I'm getting married in a few months, and so far, the only topic of contention has been music. My fiancé and I are determined to get every song right, and we haven't agreed on a first-dance song yet. I present to you my top ten choices—you can listen to most of them below.
Help us decide—which one would you choose? Do you have another favorite to recommend? I excluded the Beatles for no real reason, except that I felt like excluding the Beatles.
Oh, and Elvis is also excluded.
Apparently women are too.
And Bryan Adams. But that wasn't my choice—I'll dance to "When You Love Someone" eight days a week. Anyway, here are my picks:
1. Nick Cave and the Bad Seeds "Breathless"
2. Rolling Stones "Wild Horses"
3. Tom Waits "Never Let Go"
4. Bob Dylan "If Not For You"
5. Bruce Springsteen "If I Should Fall Behind"
6. Bill Withers "Lean On Me"
7. The Jayhawks "All The Right Reasons"
8. REM "You Are The Everything"
9. Cat Stevens "How Can I Tell You (That I Love You)
10. Elbow "The Everthere"
Others Tagged With