20 Fantastic "Live from Paste" Videos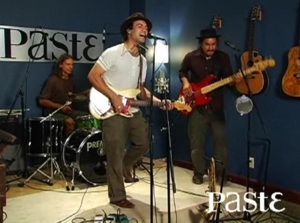 Page 1 of 10
As a parent, I know I'm not supposed to have favorites. And all of the hundreds of "Live From Paste" videos are our babies. One of the best parts about working at Paste is the frequency of fantastic artists who stop by the studio in our offices at East Decatur Station when their tours take them through Atlanta. But our multimedia producer Kevin Keller and I have a particular fondness for a number of these performances, and we each chose 10 of our favorites to share with you. Some of these artists you'll know, but hopefully you'll discover some stellar new music, as well.

20. Ian Thomas - "Before the Sun Goes Down"
Kevin says, "Ian plays the harmonica like a man possessed, and his sound is as timeless as any I've ever heard. Plus, the guy looks just like he sounds."

Full Ian Thomas "Live From Paste" track list:
"There Will Be Three"
"Halfway Gone"
"Before the Sun Goes Down"
"Honey Can I Count on You"
"Poor Children"



19. Pete Yorn - "Last Summer"
Josh says, "Pete self-deprecatingly shares his concerns that this song might suck, but the harmonies and the mandolin make it work."

Full Pete Yorn "Live From Paste" track list:
"Last Summer"
"Paradise Cover"
"Bizzare Love Triangle" (New Order cover)
"Lose You"