Ten Killer Rock 'n' Roll Photographs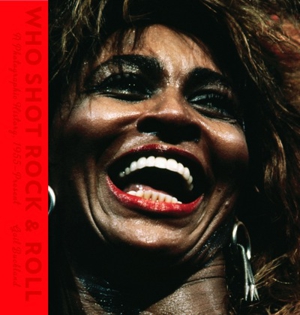 Page 1 of 10
On Oct. 22, you can purchase the new book Who Shot Rock & Roll, which compiles iconic music photographs from 1955 to the present. On Oct. 30, if you're in the New York area, you can see some of these images in an exhibit at the Brooklyn Museum that runs through Jan. 31, 2010. And right this very moment, you can see 10 of our favorites from the collection, complete with notes from the book's editor Gail Buckland, written exclusively for Paste.
1. Mick Jagger in Los Angeles, 1992 by Albert Watson
No Albert Watson photograph looks like anyone else's, and no one trying to copy a Watson ever succeeds. No one has the mastery. Originally, Watson had the idea of having a leopard sit next to Mick Jagger in a Corvette. Proving too dangerous, Watson doubled exposed a negative, first shooting the leopard, drawing its eyes and nose on the viewfinder. He then rewound the film and photographed Jagger, fitting his eyes and nose over the eyes and nose of the leopard. Watson didn't think it would work. It did and it is perfect.
Others Tagged With