The 50 Best Music Videos of the Decade (2000-2009)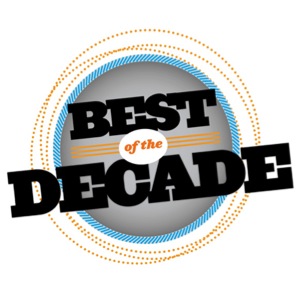 Page 1 of 10
Apologies to Kanye, but while Beyoncé had some great videos over the last 10 years, none of them were quite strong enough to make this list. And hold on just a minute, Taylor Swift—that goes for you, too. Mr. West, though—childish public outbursts aside—did land a couple videos on our list.
Two months ago, for a moment there, it seemed all of America was debating or lampooning the VMAs debacle. Soon after the chatter died down, though—after Paste let everybody finish—it wasn't long before we got busy scouring the Web, trying to compile an unequivocally amazing list of the best videos of the aughties.
In a decade defined more by fragmentation and the rise of the niche than anything else, there were no longer two or three definitive outlets for the music video like there had been in the past. For the first time, videos often went straight to the web and were available on countless sites with large and small audiences, and while this was happening, budgets for videos got a lot smaller, too. But after watching hours and hours of videos, we discovered that this didn't mean people stopped making incredible videos. Here's proof...
50. My Morning Jacket - "One Big Holiday" (Director: Adam Pollina) Jim James pre-haircut, the best silhouetted headbanging in indie rock, and Chinese-dragon stick puppets frolicking to the "Freebird" of the Aughties.
49. The Strokes - "Juicebox" (D: Michael Palmieri) The Strokes play a make-believe in-studio with David Cross as the slimeball morning DJ. Plus, lots of making out, weirdness and even some vomiting. Oh no they didn't!
48. U2 - "Beautiful Day" (D: Jonas Akerlund) Wistful yet hopeful, just like the music, this video climaxes with U2 playing on an airport runway as a plane takes off over their heads.
47. Radiohead - "How to Disappear Completely" (D: David Herrara/Rebus101)
The loneliness and disconnected depression of the suicidal juxtaposed heartbreakingly with a sunny-day carnival setting before sliding chillingly into colorless esoteric dreamscapes.
46. Queens of the Stone Age - "No One Knows" (D: Dean Karr, Michel Gondry) This song's ominous vibe is underscored when the band is suddenly attacked by would-be roadkill. Best of all, though—it's always a pleasure to watch Dave Grohl cut loose with some vicious drum fills. As hard as the Queens are rocking on this one, the brightly colored auras that surround them seem like a given.