The 10 Best TV Guest Appearances of the Decade (2000-2009)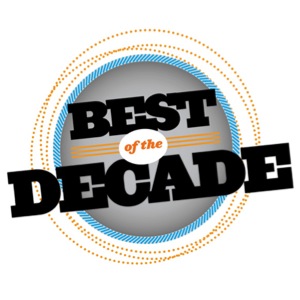 Page 1 of 2
Some shows (Extras, Curb Your Enthusiasm) are built around celebrity appearances, while others (Friends, Weeds) just sprinkle episodes with guest stars for added humor or drama. Either way, we love a good TV cameo. Here, we look back on our favorites of the past decade.
10. Spencer Pratt, Heidi Montag and Kim Kardashian on How I Met Your Mother (2009)
HIMYM's use of the three reality TV stars in this episode is subtly brilliant: it never takes them too seriously, having them talk to Marshall from the cover of his bathroom tabloid magazine, but it doesn't harpoon the dubious celebrities either.


9. Snoop Dogg on Weeds (2006)
Nancy sells pot to Snoop, who loves it so much he dubs it "MILF Weed" and records a catchy song about it.
8. Sinbad and Rob Thomas on It's Always Sunny In Philadelphia (2008)
Dennis wakes up in rehab to find the comedian Sinbad and his bitch, Rob Thomas from Matchbox 20, yelling at him. They're a match made in hell.


7. Catherine O'Hara on Curb Your Enthusiasm (2009)
O'Hara plays the title character, a mentally unstable woman named Bam Bam, who gets some action during this episode. Completely hilarious.


6. Bob Saget on Entourage (2005)
Playing himself, Saget welcomes Vince to the neighborhood with a gift basket and friendly warning: "Don't you fuck my daughters."