The 50 Best Albums of the Decade (2000-2009)
Page 5 of 5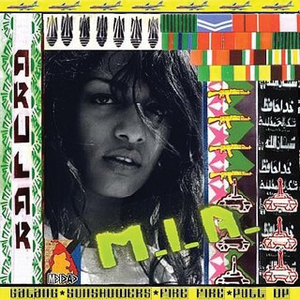 10. M.I.A.: Arular [Interscope] (2005)
In a decade largely defined by South Asia's geo-political emergence, Sri Lankan-raised Maya Arulpragasam seized the moment. Her thrilling, slang-tangled debut connected musical and political rebellion, forcing the first world to acknowledge the third. This was dance music about hostage situations. This was Fear of a Black Planet for a new century. This was serious. M.I.A. sang like a schoolgirl skipping through a hopscotch court while sniper fire rang out overhead—not oblivious to the danger, just defiant. Nick Marino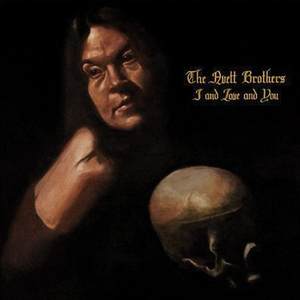 9. The Avett Brothers: I and Love and You [Columbia/American] (2009)
For their artistic breakthrough, these North Carolina howlers polished their scruffy Americana sound until it gleamed. The result: an overpowering acoustic album brimming with sadness and soul. "I was worried that I'd start crying while listening at work, but I waited until I got home," a Paste colleague told me. That's an accomplishment. The title track—a meditation on three little words—is a three-hanky affair unto itself. Nick Marino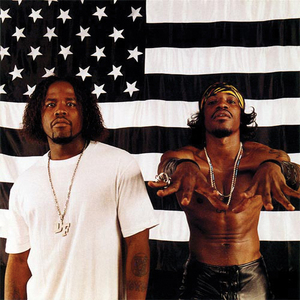 8. OutKast: Stankonia [Arista/LaFace] (2000)
Stankonia is OutKast's edgiest and most inspired record, a collection of infinitely catchy pop songs, groundbreaking hip-hop/techno fusion, lighthearted sexual honesty, political acumen and jazzy canvasses for lyrical innovation. Witness the electrifying rap/rock of opening track "Gasoline Dreams," with it's Hendrix-style riffing and urgent rhymes: "I hear that Mother Nature's now on birth control / The coldest pimp be looking for somebody to hold / The highway up to heaven got a crook on the toll / Youth full of fire ain't got nowhere to go! Nowhere to go!" Mother Nature on birth control? In this one line, Dre and Big Boi sum up two decades of haphazard clear-cut sprawl in Atlanta, using their hometown as a microcosm for the hopeless bleakness of urban—and now suburban—America. While Stankonia explodes out of the gates with youthful vigor, by the end—as the weight of tragedies and inequalities and broken promises eat away at OutKast's optimism and energy—the album slows to a crawl; musically, the only other works comparable to songs like teen-pregnancy/suicide ballad "Toilet Tisha" and the hypnotic "Slum Beautiful" are Funkadelic's "Maggot Brain" and the end of Frank Zappa's Joe's Garage. Steve LaBate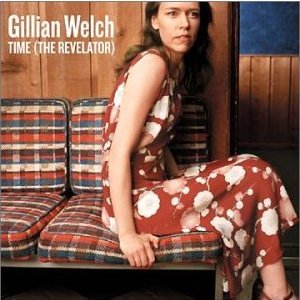 7. Gillian Welch: Time (the Revelator) [Acony] (2001)
More convincingly than anyone in the last decade, Welch and her partner David Rawlings dipped their ladle into the pot of old-timey American music. On the reflective Time (the Revelator), as their striking vocals wrap tautly around each other, a hushed epic unfolds. The spirited "Red Clay Halo"—a gorgeously simple rumination on poverty, sin and redemption—captures the essence of the duo's timeless songs: "And it's under my nails and it's under my collar / And it shows on my Sunday clothes / Though I do my best with the soap and the water / but the damned old dirt won't go." Welch and Rawlings can't seem to get the dirt out of their music, either. And thank goodness for that. Kate Kiefer
6. The White Stripes: Elephant [V2] (2003)
With three bands and one coal miner's daughter, Jack White released a stellar album nearly every year of this decade, each exploring a new facet of his fierce, ever-deepening, hard-boiled rock agenda. The one exception was 2002, but we'll forgive him—it seems he spent the year laying low, preparing The White Stripes' finest work to date, 2003's mind-curdling Elephant. His and Meg's first proper major-label release banished any suspicions that they were a peppermint-swathed novelty act, instead sublimating their early lo-fi brattiness into a taut collection of 14 pummeling garage-rock gems. In terms of frequency, consistency and sheer quality, few musicians rival White's claim as Artist of the Aughts. Here's how he made the decade his own. Rachael Maddux
2000: The White Stripes, De Stijl
2001: The White Stripes, White Blood Cells; White founds Third Man Records
2003: The White Stripes, Elephant; White contributes to Cold Mountain soundtrack and appears in the film
2004: White produces and performs on Loretta Lynn's Van Lear Rose
2005: The White Stripes, Get Behind Me Satan
2006: The Raconteurs, Broken Boy Soldiers
2007: The White Stripes, _Icky Thump _
2008: The Raconteurs, Consolers of the Lonely; White records "Another Way to Die" with Alicia Keys for Bond flick Quantum of Solace
2009: The Dead Weather, Horehound; White Stripes tour film Under the Great White Northern Lights premieres at Toronto Film Festival; White stars in guitar love-note doc It Might Get Loud with Jimmy Page and U2's The Edge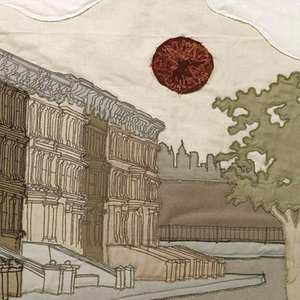 5. Bright Eyes: I'm Wide Awake, It's Morning [Saddle Creek] (2005)
With Wide Awake, the one-time prince of emo finally grew up, and—as much as any one artist could during a decade of such cultural fragmentation—became the inadvertent spokesman for his aimless generation. The poetry of Conor Oberst's lyrics captured the hearts of fellow twentysomethings with their urgent, exhausted, lovesick and thought-lost wonder. It felt like he was collectively singing our own minds—asking the big questions, confronting a culture of fear, searching for new beginnings, wrestling with God and truth and innocence lost. Steve LaBate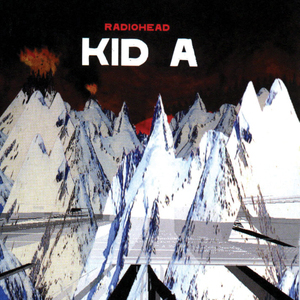 4. Radiohead: Kid A [Capitol] (2000)
Considering what it was up against, the fact that this album made our list is a small miracle. Kid A had both the unfortunate task of following one of the greatest albums of all time (1997's OK Computer) and the gall to mark the watershed artistic transition toward more electronic-based experimentation for one of the world's greatest rock 'n' roll bands. Indeed, everything had to be in its right place. And it was. Austin L. Ray
3. Arcade Fire: Funeral [Merge] (2004)
Rock's back pages are cluttered with memorable paens to loss: lost love (Derek and the Dominos' Layla and Other Assorted Songs), innocence lost (Springsteen's Born to Run), dead homies (Ice Cube's Kill at Will). This feisty crew of Canadians and American runaways joined that illustrious company the moment they crashed into our collective consciousness with their kinetic debut album, which payed tribute to fallen loved ones, delivered a suite of "Neighborhood" songs that served as a proxy for disappearing family and community, and implored everyone still living here on Earth to wake the hell up. Corey DuBrowa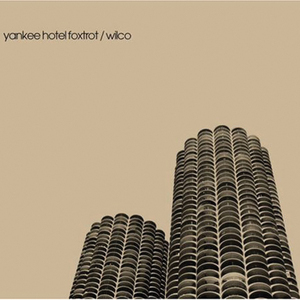 2. Wilco: Yankee Hotel Foxtrot [Nonesuch] (2002)
By now, the story of this album has become rock 'n' roll lore like Brian Wilson's sandbox and "Paul is dead." In brief: Once upon a time, the acclaimed Chicago rock band Wilco delivered an album called Yankee Hotel Foxtrot to Reprise, its longtime label, a subsidiary of Warner Bros. Terrified by the album's squalling feedback and abstract songcraft, Reprise executives ran screaming from the room. Ultimately, they decided to let the band go. Soon after, Wilco streamed the record for free online. The album was met with raves from both fans and critics, and was eventually picked up by Nonesuch, an artier subsidiary of the same parent company. "There was a common perception and irony," Nonesuch senior VP David Bither says today, "of one Warner label passing on the record and letting the band go out of its contract for very little cost, and another Warner label picking it up and putting it out. In other words, paying for it twice."
On that level, Yankee has come to represent everything that's wrong with the music business: tone-deaf executives, a gross misunderstanding of online music, an institutionalized pandering to the lowest common denominator that obstructed the release of a timeless rock classic. And yet, on another level, Yankee's success means that the system works. The record did come out, full of glorious static and muffled drums and conflicted patriotism. People did buy it. Wilco's frontman, Jeff Tweedy, got to keep his ambiguous lyrics—he got to start the album by singing "I am an American aquarium drinker," and after a while that didn't seem so very weird. Everyone pretty much got it.
"Some of it at the time seemed very topical," Bither says. "Here we were with a record that was being toured for the first time and performed for the first time literally days after 9/11. … That moment, those months, were a time when we were looking not for answers, certainly, but looking for questions."
The album asked questions both of its audience and its corporate backers. And the response told us everything we needed to know about the music industry in the 2000s. Through its circuitous provenance and runaway success, Yankee Hotel Foxtrot proved that great art—even in difficult times—will find the light of day. Nick Marino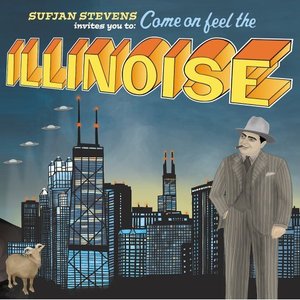 1. Sufjan Stevens: Illinois [Asthmatic Kitty] (2005)
In 2005, when Sufjan Stevens released Illinois, the second album in his planned 50-state project, American pride was at a record low—especially among young people. The death toll in Iraq was steadily climbing, and Abu Ghraib was fresh on our minds. Meanwhile, Stevens was beginning to seem brilliant enough to fulfill his ambitious plan. His music pushed boundaries between pop and classical, and the emotional weight of his lyrics grounded his feather-light voice. There was a distinct peculiarity about Illinois and Stevens himself, who gave his songs titles like "To the Workers of the Rock River Valley Region, I Have an Idea Concerning Your Predicament." Critics embraced the mystery and declared the album a masterpiece. Stevens and his band, The Illinoisemakers, wore cheerleading costumes onstage to promote the record, and once its success took them to larger venues, Stevens switched to giant, colorful bird wings. His band was a spectacle, their performances magical. Thousands of fans gathered in theaters across the country to behold this winged creature and rally behind his songs about America's heartland. It was a new, weird kind of patriotism.
Stevens collected facts and anecdotes about the great state of Illinois, stringing them together in ambitious rhyme schemes and wrapping them in meticulous arrangements. "Decatur, or, Round Of Applause For Your Stepmother" is superficially a song about a city, but beneath the textbook trivia is Stevens' story of reconciling with his father's wife. The gut-wrenching "Casimir Pulaski Day" is about a friend dying of bone cancer, and "The Seer's Tower" looks at idol worship from the perspective of Chicago's tallest building. And then there's "John Wayne Gacy, Jr.," the hushed, nightmare-inducing acoustic song about the rapist and serial killer who preyed on teenaged boys, hiding their bodies under the floorboards in his Chicago home. "His father was a drinker and his mother cried in bed / Folding John Wayne's T-shirts when the swing set hit his head," Stevens sang, referencing a true story—at 11, Gacy was hit in the head by a swing. But the song's conclusion is what got people talking: "And in my best behavior, I am really just like him," Stevens half-whispered as the music quieted behind him. "Look beneath the floorboards for the secrets I have hid." It was startlingly confessional, "a remark about potential more than anything else," the songwriter says now. "We're all capable of what he did."
Read Kate Kiefer's full profile of Sufjan Stevens and Illinois.