Eleven Wimpy Sports Songs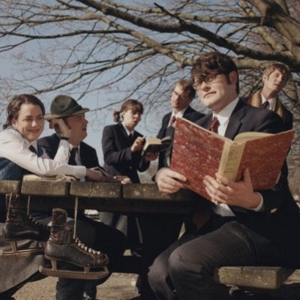 Hey, the Super Bowl is tonight! If you're excited about it, that's awesome. I hope your team wins. If you're not excited about it, well, then you're like me. Either way, perhaps you will enjoy these eleven wimpy sports songs (recommended as a pairing with hot tea and cookies, but I guess you could give Bud Light and Fritos a shot).

1. Minus the Bear - "We Are Not A Football Team"
2. Belle & Sebastian - "Piazza, New York Catcher"
3. Camera Obscura - "Let's Go Bowling"
4. Kurtis Blow - "Basketball"
5. Ben Folds Five - "Sports & Wine"
6. Mark Kozelek - "Find Me, Ruben Olivares"
7. Simon & Garfunkel - "The Boxer"
8. Air - "Run"
9. The Drums - "Let's Go Surfing"
10. Belle & Sebastian - "The Stars of Track and Field"
11. The Decemberists - "The Sporting Life"
Others Tagged With