The 30 Best Beer Bars in America
Page 1 of 3
To tend a great beer bar, the beer man needs to craft his or her selection with the care of a museum curator. What good are 200 beers if most of them taste like Budweiser? The taps should satisfy any mood, and there should always be something patrons have never tried before.
The bartender and waitstaff should be like record store clerks without the accompanying snobbery, getting a sense of your palate and surprising you with a new favorite. Ambiance and uniqueness are definite pluses.
But the most important thing for any patron is proximity. Your favorite pub is your local pub, and thank God if you've got a good one nearby. "Sometimes you'd like to go where everybody knows your name," and all that. We happen to have one of the best beer bars in America in downtown Decatur, Ga. But I know that anytime I'm in Chicago, New York or Asheville, N.C., I'm going to be happy to drown my whistle.
All of the pubs you see below were suggestions from our readers, writers and friends. I've been to many myself, but I look forward to seeing that number grow. If you've got a favorite beer bar the world should know about, add it to the list in the comments section below. We've excluded those that are primarily brew pubs, since we've already brought you The Best American Breweries of the Decade, many of whom would be hard to beat.
ALABAMA
The J. Clyde (Birmingham, Ala.)
Website: http://jclyde.com/
What we'd order on tap: Jolly Pumpkin Bam Noire
The pour: The J. Clyde Hot Rock Tavern and Alehouse just celebrated its third birthday by tapping a trio of Jolly Pumpkin ales. When I turned three, I just wanted a big wheel.
ARIZONA
1702 (Tucson, Ariz.)
Website: http://www.1702az.com
What we'd order on tap: Avery Collaboration not Litigation Ale
The pour: Ostensibly a pizza joint, this pub near The University of Arizona has 50 taps and draft prices to match a college budget. $4.50 for 16 oz. of Duchesse de Bourgogne? There might just be money left for a pie.
CALIFORNIA
The Monk's Kettle (San Francisco)
Website: http://monkskettle.com
What we'd order on tap: Cask Conditioned Lagunitas Hairy Eyeball (or if it was a really special occasion, a $60 750ml bottle of Abbey de St Bon Chien '06, a bière de garde).
The pour: As amazing as the beer selection is, The Monk's Kettle has made a name for itself as a foodie heaven.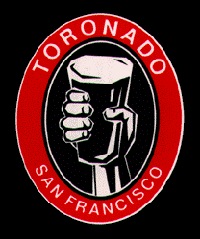 Toronado (San Francisco)
Website: http://www.toronado.com
What we'd order on tap: Russian River Publication
The pour: California is blessed with some great breweries, and their beers often occupy more than half of the nearly 50 taps at San Francisco's Toronado. It's a dive bar—cash only, not much in the way of food, metal music on the juke box—but the selection of American beer is nearly unmatched.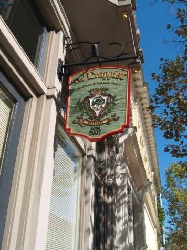 The Trappist (Oakland)
Website: http://www.thetrappist.com
What we'd order on tap: Rodenbach Grand Cru
The pour: The Trappist is the opposite of a hole-in-the-wall. Inside the 1870s Victorian building is a pub modeled after Belgian and Dutch pubs, just like the many of the American beers they serve.
COLORADO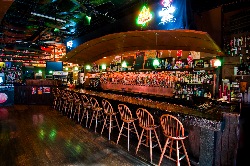 Falling Rock Taphouse (Denver)
Website: http://www.fallingrocktaphouse.com
What we'd order on tap: Avery Maharaja
The pour: Located a few blocks from Coors Field, the beer on the 75 taps are miles from Coors Light. Colorado's other breweries are in ample supply, including a few rare selections from Avery.
DISTRICT OF COLUMBIA
Churchkey (Washington, D.C.)
Website: http://www.churchkeydc.com
What we'd order on tap: Jan de Lichte Kleinbrouwerij De Glazen Toren
The pour: My favorite thing about this Capitol City beer monument is that all of their many draft beers are available in 4 oz. servings, meaning I could sample seven different Mikkeller Single-Hop IPAs for $28. If President Obama is going to learn about good beer, someone needs to drag him here after his 33rd round of golf.
FLORIDA
Red Light Red Light (Orlando)
Website: http://www.myspace.com/theredlightredlight
What we'd order on tap: De Dolle Extra Export Stout
The pour: No offense, Floridians, but it's refreshing to find a place with this much soul in Orlando. This isn't EPCOT Belgium; it's an internationally acclaimed beer bar with a love for farmhouse ales and Flemish sours and 20 well-chosen taps. Just what you need after a trip to Disney World.
GEORGIA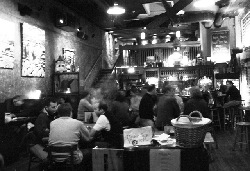 Photo by Chris Rank
Brick Store Pub (Decatur, Ga.)
Website: http://www.brickstorepub.com
What we'd order on tap: Piraat
The pour: The unofficial pub of Paste magazine (full disclosure: I play on its softball team), Decatur's Brick Store introduced me to the world of good beer, even before the restrictions on high gravity beer loosened in Georgia. The pub is the very beating heart of our city, on the downtown square, and you're likely to see city officials, pastors, artists and businessmen all coming together on a Tuesday afternoon or a Saturday night. There are no TVs except during the World Cup, when three HD screens materialize in the Belgian Bar upstairs.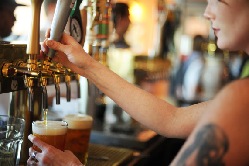 Photo by Chris Rank
Trappeze (Athens, Ga.)
Website: http://trappezepub.com
What we'd order on tap: Malheur 12
The pour: Athens, Ga., supposedly has the highest per-capita number of bars of any town in the country. But you won't find $1 Jaeger shots at Trappeze—just a bar full of beer geeks there to discover and enjoy. With nearly three dozen taps, there's usually more than a couple extra special entries, like a pair of Mikkeller single hop beers from Denmark. Full disclosure: the proprietor was in my wedding, so don't just take my word for it; RateBeer has Trappeze listed as #13 beer destination in the world.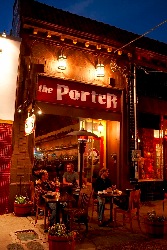 The Porter Beer Bar (Atlanta)
Website: http://www.theporterbeerbar.com
What we'd order on tap: Allagash Dubbel cask
The pour: Some of the best pub food in Atlanta pairs with more than 300 beers, including a carefully curated draft list in the heart of Little Five Points. Along with Ormsby's on the West Side, the upstarts are spreading the beer love around town.