Seven Apps That Have Almost Convinced Me I Need An iPhone (But Not Quite)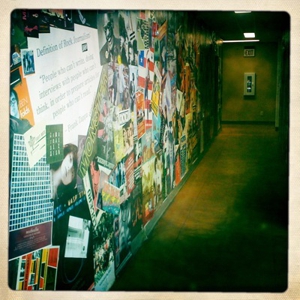 I don't have an iPhone. This confuses some folks, because I work in a "creative industry" and also because I am a "human being," but really, I'm quite happy with my two-year-old, nameless little Samsung flip-phone and its highly limited functionality. It was free (rebates ahoy!) and it lets me call and text message people and I don't shriek when I drop it; according to some iPhone-toting friends, their devices often meet none of those criteria. Still, you can do so many cool things with Apple's ridiculous contraptions that sometimes I find myself contemplating going to the dark side of cracked screens and gougy data-plans just for the apps. Here are seven that are almost awesome enough to make me take the plunge.
This American Life
Ira Glass and his crew have produced over 400 episodes of their excellent radio show, and this app gives you access to every single one of them for just $2.99. There's apparently a lot of bonus content, too, but even if there wasn't, that's an incredibly sweet deal.
Words With Friends
I've seen many a life sucked away into the vortex of this faux-Scrabble game and like to think I would be different, but… nah, probably not.
Daytrotter
There are many, many reasons to love these scrappy Rock Island, Illinoisians—chiefly, the literally thousands of intimate live sessions they've recorded with some of our favorite bands over the last four years. But here's one more: This app is free and gives you access to every single one of those recordings, plus their engaged features and delightful cartoon portraits of every band. Um, yes please.
Hipstamatic
There's a certain dreamy charm to photos taken with vintage plastic cameras, but they can be tricky to cram in your back pocket. Hipstamatic lets you swap out a variety of film, flash and lenses to get the same effect with your iPhone camera. There are hundreds of combinations, especially if you buy all the additional accouterments available. (This above shot of the back hallway at the Paste offices was taken with the John S lens, Ina's 1969 film and standard flash.)
AllRecipes' Dinner Spinner Pro
Most of these recipes and search functions are available on AllRecipes.com, but it's kinda weird to lug your laptop around with you at the grocery store. That's what I'm told, at least. This app lets you make full grocery lists and look up new recipes on the spot, which is far beyond the capabilities of the scribbled-on Post-It notes I'm always shoving in my back pocket on the way out the door. Won't make you a better cook, but at least you'll get home with all the right ingredients.
ScoutMob
This Atlanta-only service is worth signing up for even if you don't have an iPhone; give them your email address and they'll send you a hefty coupon for a great local business every day of the week. If you have the iPhone app, though, all of the coupons load automatically—just flash it at your server, spa-master or whoever, and save a nice little wad of cash.
iFart
Seriously. Seriously!
Others Tagged With