10 Great Malty Dark Beers
Page 1 of 2
Beer lovers tend to fall into one of three categories: Hop Heads, Malt Fiends or Omnidrunks. I've come to appreciate hoppy beers recently, but my passion for sweet, dark, flavorful beer puts me squarely in the middle camp. Traditionally, the Belgians have bestowed upon the world the generosity of malt with their Dubbels, Quadrupels and Strong Ales. But the abbeys of Northwest Europe aren't the only holy lands for us malt-lovers. The following 10 beers come from Belgium, Germany and the U.S., and most are readily available in the U.S. from a quality liquor store or one of the 30 Best Beer Bars in the States. So if you prefer your beverages sweet to bitter, here are 10 great malty beers: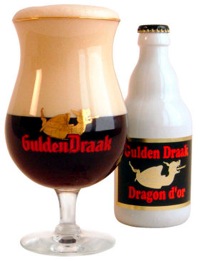 1. Gulden Draak
Brewery: Brouwerij Van Steenberge
Origin: Ertvelde, East Flanders, Belgium
Style:
ABV (Alcohol by volume): 10.5%
Dessert it most calls to mind: Fig Newtons
Named after the golden dragon that sits atop a belfry in Ghent, my former pastor nicknamed this beverage "liquid Jesus." Its sweetness and spiciness are perfectly balanced.

2. Dogfish Head Raison d'Etre
Brewery: Dogfish Head
Origin: Rehoboth Beach, Del.
Style: Belgian-style brown ale
ABV: 8%
Brewed since: 1998
Not to be outdone by the Belgians, the Best Brewery in America has created a unique beer with raisons and Belgian beat sugar. Watch head brewer Sam Calagione discuss its creation in this video: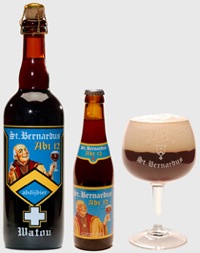 3. St. Bernardus Abt 12
Brewery: St. Bernardus
City: Watou, West Flanders, Belgium
Style: Belgian Quadrupel
ABV (Alcohol by volume): 10.5%
Brewed since: 1946
I like this flavorful quad so much, I named my rec-league soccer team FC Bernardus. Here's the brewery-approved jersey: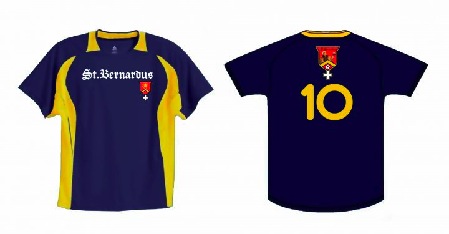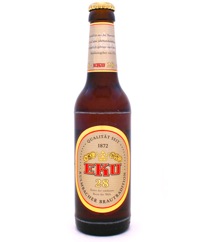 4. EKU 28
Brewery: Kulmbacher Brauerei AG
City: Kulmbach, Germany
Style:
ABV (Alcohol by volume): 11%
Dessert it most calls to mind: A Milky Way bar
This relatively inexpensive German doppelbock is bang for the buck in both taste and potency. The caramel undertones give it a distinct flavor.

5. Mc Chouffe
Brewery: Brasserie d'Achouffe
Origin: Achouffe, Belgium
Style: Belgian Strong Dark Ale
ABV (Alcohol by volume): 8%
The "Scotch of the Ardennes" holds a special place in my heart as the first beer that I truly loved. The Brick Store Pub in Decatur had this beauty on tap before our archaic beer laws were softened in Georgia. This unfiltered dark beer comes in 750ml bottles with the increasingly famous gnome:

Others Tagged With