Thirty Fantastic Songs About Dreams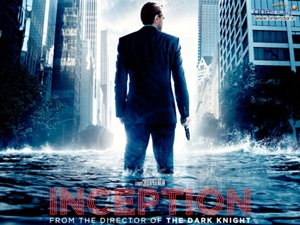 Page 1 of 3
With Inception opening today, it's safe to say that many of us will have dreams on our mind. Of course, the sleeping brain is no new territory for creatives; there are thousands of songs out there composed on the very subject, and not all of them are by Belle & Sebastian. So if Nolan's trippy dreamscape leaves you wanting more, here are 30 tunes—from the Cranberries to Weezer to Notorious B.I.G.—for your listening enjoyment.
1. "40 Day Dream," Edward Sharpe & The Magnetic Zeros
Up From Below, 2009
2. "Only In Dreams," Weezer
Weezer, 1994
3. "Dream About Flying" Alexi Murdoch
Time Without Consequence, 2006
4. "I Dreamed I Saw St. Augustine," Orig. sung by Bob Dylan
The orig. 1968 song isn't available on YouTube, so here is a cover by Dirty Projectors.
5. "Dreams," Brandi Carlile
Give Up the Ghost, 2009
6. Flying Dream 143, Elbow
Cast of Thousands, 2003
7. "I Will Dream," Emmylou Harris
Stumble Into Grace, 2003
8. "Fever Dream," Iron and Wine
Endless Numbered Days, 2004
9. "Cubism Dream," Local Natives
Gorilla Manor, 2009
10. "I've Got Dreams to Remember," Otis Redding
The Immortal Otis Redding, 1968
Others Tagged With