Ten Reasons Why the Time is Always Right For Dancing in the Streets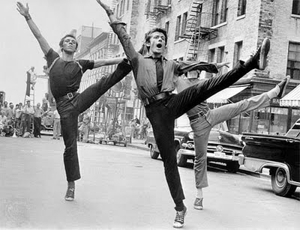 Page 1 of 2
There are plenty of reasons to feel grumpy, but for every one, there's a bevy of YouTube gems to turn that frown upside down. After all, people are out there, and those people are dancing. Sometimes, the spirit moves you and you can't always choose the location. Sometimes you just have to dance in the street. Like the ten people below, captured fortunately or unfortunately on film:
Swedish police officer or member of the Village People?
Ever seen a Storm Trooper move like this before?
The deep knee bends really make this one.
Note the subtle transition from slow shoulder-shrugs to full-on aisle-crossing disco.
Not exactly on the street, but the DC Metro is certainly public. In close quarters. On everyone's morning commute.
Others Tagged With