Thirteen Paste Best of What's Next Artists on Tour This Fall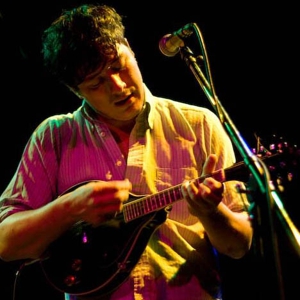 Page 1 of 3
As summer tours and festivals come to a close, more and more artists are plotting fall tours commencing in the coming weeks. To help you decide which of these many stops you should consider attending, we've rounded up all of our recent Best of What's Next artists making their way through Europe and North America this fall. Click on the artists' name for a brief profile and go to the link below that to skim their upcoming tour dates. A song from each band has also been embedded for your listening pleasure. Enjoy.
Sleigh Bells
"Last fall, this Brooklyn duo's handful of demos and slightly-larger handful of CMJ shows got the music world talking, and for good reason. Alexis Krauss and Derek Miller have expertly wedded screeching low-end distortion (Miller was in the hardcore band Poison the Well) to sweet pop vocals (in her youth, Krauss was in a manufactured teen-pop group called RubyBlue). They sound like My Bloody Valentine covering LL Cool J." Mark Krotov
Check out their recently announced dates with LCD Soundsystem here.
Magic Kids
"As their moniker suggests, Magic Kids make music that's both obsessively orchestrated and simplistically childlike, filled with strings, horns and sing-along harmonies." Austin L. Ray
Check out their fall tour dates with Ariel Pink and Puro Instinct here.
Peter Wolf Crier
"With their debut LP, Inter-Be (out May 25), Pisano and Moen present a collection of songs that forcibly combine acoustic intimacy with distortion-addled detachment; it's a paradox of sound that nods to country blues in arrangement, but sidesteps stereotypical sentiments for deeply personal expressions." Ashley Melzer
Check out their upcoming tour with Rogue Wave and Midlake here.
Mumford & Sons
"A delicate fusion of vintage Americana and English folk, the band's debut album Sigh No More takes its name from Shakespeare's Much Ado About Nothing and has fast established the four-piece among Britain's finest purveyors of neo-acoustica." Toby Rogers
Check out their UK and North American dates here.