The 10 Biggest Rock 'n' Roll Beefs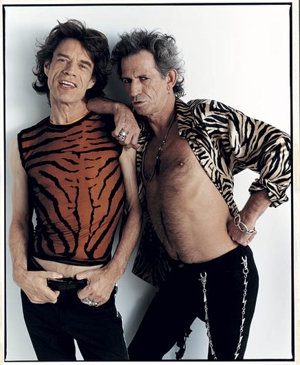 Page 1 of 10
Hip hop gets the bad rap when it comes to dueling, though the genre has certainly had the most serious escalations in its musical rivalries. East Coast/West Coast pride, allegiance to various R&B families … the list goes on in the realm of Biggie versus Pac, Nas versus Jay-Z, etc.
But the rock world isn't immune to brawls—and that's just what we've compiled for you today. Here are 10 of the biggest recent beefs outside of hip-hop.
10. Marnie Stern versus Bethany Cosentino (Best Coast)
How it all began: A few weeks ago, guitar goddess Marnie Stern poo-pooed on chillwaver Cosentino's songs about talking cats and boys, according to Impose Magazine.
"You might as well then be an '80s hair metal band saying, 'I want pussy,'" Marnie told IM, echoing her disapproval of Best Coast's straight-forward lyrical approach.
Days after Stern's searing comment, according to a few bloggers, Cosentino retaliated during a show in Philadelphia with: "There's nothing wrong with writing songs about your cat and boys … Haters can suck my dick."
Any chance of making up? Outlook's not good at the moment, but give it a few more weeks and hell, perhaps the two will record a single together. Well, we can dream.