The 10 Best TV Dramas for Marathon Viewing
Page 1 of 2
For the last season of Lost, I gathered with a group of friends for dinner and new episodes of the show. But the preceding five seasons, I watched in December of 2009. It was obsessive-compulsive behavior of the highest order. And from what I gather from my friends, that was the way to watch that show. No waiting from week to week, no losing the thread of the convoluted story lines during summer breaks, strikes or other production delays.
Since the end of Lost, we've continued our dinner-and-TV tradition, but we're powering through series, watching a minimum of three episodes every time we meet. After much debate, we have a long list of shows to watch.
We're talking more than a fun afternoon of House or Law and Order reruns on Bravo or TNT. We're looking for dramas so compelling that you're tempted to call-in sick to work just so you can find out what happens next. To make the list, shows need a long run (at least four seasons), strong story arcs and through-lines, and marked character development.
That leaves out some great television. Shows like The West Wing, Six Feed Under, Homicide, Friday Night Lights and Moonlighting feature great characters and smart dialog. They are compelling viewing in their own right, but for the most part, you can pick them up at any point in their run and they lack the sense of suspense and forward momentum we're looking for. It also excludes short-lived or newer shows like Twin Peaks, Deadwood, Breaking Bad, True Blood and Mad Men. And I've excluded The X-Files, which (until the end) was great episodic TV but failed in its through-line. It's not just that the resolution was supremely disappointing—it's the lack of character development. Scully, in particular, seemed unaffected by what happened in previous episodes, as she suffered from some sort of amnesia.
So, without further ado, here are my picks for the 10 best TV dramas for marathon viewing. What else would you recommend?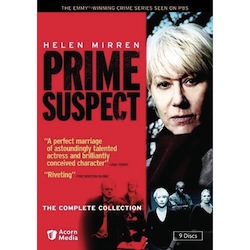 10. Prime Suspect
This British detective drama excels as both an episodic whodunit and a multi-season character study and examination of sexism in the workplace. Helen Mirren turns in one of the best performances ever to grace the small screen, backed by such British greats as Ralph Fiennes and Tom Wilkinson. Prime Suspect's complete collection of its seven seasons was released this week.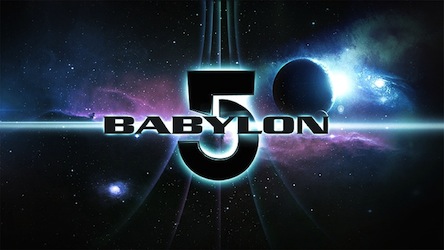 9. Babylon 5
Undoubtedly the purest example of a long-running story arc in TV, Babylon 5 was conceived of as a sci-fi "novel for television." The five-season arc was planned from the beginning and the show was largely allowed to pursue that vision. Creator J. Michael Straczynski incorporated science, religion, philosophy, history and sociology in a compelling and truly unique mosaic.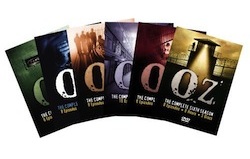 8. Oz
HBO's first foray in the hour-long drama series, Oz was a compelling prison drama unlike anything television has seen before or since. A testoserone-fueled soap opera, it redefined gritty, had an ever-evolving plotline and featured some of the most fully fleshed-out villains and antiheroes ever portrayed.
7. The Sopranos *
For eight years, James Gandolfini crawled deep inside the complexities of Tony Soprano—loving father, son and husband, goodhearted friend, master of sardonic one-liners ("How do you vandalize a pool?"), troubled psych patient, serial adulterer, mob boss and brutal, remorseless killer—inspiring as much dumbfounded loathing and shuddering sympathy as any character in TV history. Murderers aren't one-dimensional; they have feelings, aspirations, justifications, families. The Sopranos brilliantly and believably explored this dynamic, turning the crime-drama on its head and taking dysfunction to the extreme in the process. As unfathomable as their world was, the characters of this tragic, beautifully arcing modern epic were so real that they became like family to us, too. Steve LaBate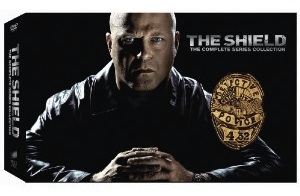 6. The Shield *
Strike Team invested their blood, sweat and tears down on "the farm", bending laws often to their breaking points to apprehend perps. Sometimes the criminals they caught lived to be processed at "the barn", sometimes they didn't. An all-star cast kept us glued to the screen, watching to see who would break which law next and how would it be justified as pursuit of a greater cause. Sean Doyle
Others Tagged With