The 40 Best Little Radio Stations in the U.S.
Page 1 of 4
WMLB calls itself "The Voice of the Arts." It's certainly eccentric enough to own that title—a commercial AM radio station with a playlist that aligns itself as closely with our 100 Best Living Songwriters list as anything I've heard on air. It's my first choice for Atlanta radio (even before they asked me and my Paste compatriots to host an hour-long show every Friday), but its 10,000-watt signal only covers a section of the city. Still, it's a powerhouse compared to the radio stations on this list.
On a recent vacation in Maui, I stumbled across a much-lower-watt station that made driving around the gorgeous island even more of a joy—as long as I didn't venture up or around a mountain. It made me wonder what other little stations are ignoring the FCC's apparent decree that all radio must viciously suck. I polled our followers on Twitter and Facebook to find The Best Little Radio Stations in the U.S.
Please note: all these stations broadcast at 5,000 watts or less and contain mostly original programming (not just NPR and PRI shows). If your om station is missing (and fits the criteria), please add it in the comments section.
100 WATTS OR LESS


WMUC 88.1 FM
College Park, Md.
10 Watts
wmucradio.com
The University of Maryland's student-run station is truly freeform: the student DJs each program their own playlists.

WRIR 97.3 FM
Richmond, Va.
42 Watts
wrir.org
In addition to its Pacifica broadcasts, Richmond's Indie Radio plays an eclectic mix of music. As The Haberdasher says, "Rockin' out tonite with lots of different sounds. So if you don't like what you hear right now, check back in 5 minutes."


WRLR 98.3 FM
Round Lake Heights, Ill.
96 Watts
wrlr.fm
Paste reader Mick Cullen says: "The only low-power FM station in Illinois not associated with a church or school, entirely run (on the air and off) by volunteers. Always something different—comedy, indie rock, blues, club music, heavy metal, political and sports coverage, you name it."


KOSWLP 91.3 FM
Ocean Shores, Wash.
96 Watts
koswlp.com
Paste reader Jen Hough says of the all-volunteer nonprofit community station: "Broadcasts local independent music and music from all genres are represented. Non commercial community radio at it's best."


WPPP-LP 100.7 FM
Athens, Ga.
100 Watts
dailyhangover.com
The Athens Banner Herald calls it "the only radio station in the area that will play Pat Benatar right after a Drive-By Truckers song following a jazz lick – and all without commercial interruption." Reader JJ White says, "Really wide selection, always something good—at night especially."


KFSC-LP 94.1 FM
Visalia, CA.
100 Watts
kfsc941.org
Stephanie Barraza says KFSC is the "only station that broadcasts local music, indie music and local news. The only other stations around here are mainstream music ("country," "hip-hop," "alternative" and Christian) that make my ears bleed and my brain explode." Here's to music that doesn't make your brain explode.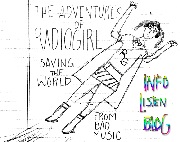 KOPO 89.5 FM
Maui, Hawaii
100 Watts
pyccmaui.org
Driving around Maui with my daughter, I heard The Replacements, Tom Waits, The Decemberists, Vampire Weekend, Beirut, Johnny Cash, Bob Dylan, Motown, jazz and even Jack Johnson, because it is Hawaii. The only DJs were the kids of the Paia Youth and Cultural Center, who read all the announcements during the breaks in music.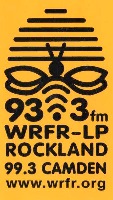 WRFR-LP 93.3 FM
Rockland, Maine
100 Watts
wrfr.org
Licensed by the Penobscot School and serving the Rockland-Camden area. Each volunteer DJ takes the programming in a completely different direction. Paste Twitter follower rockblogsterbdn says: "Coastal Maine attitude, eclectic programming. Love it."
Others Tagged With