The 40 Best Little Radio Stations in the U.S.
Page 2 of 4
101 WATTS TO 1,000 WATTS


WXAV 88.3 FM
Chicago, Ill.
150 Watts
wxav.com
Owned by Saint Xavier University, the station airs everything from the Sisters of Mercy produced public affairs program "God Matters" to a heavy-metal show. Paste reader Jeff LaMorte says: "It's the closest thing to PASTE radio!"

WCBN 88.3 FM
Ann Arbor, Mich.
200 Watts
wcbn.org
This freeform Wolverine-run station takes pride in its maverick history: When Reagan was elected, several DJs in a row played nothing but Leslie Gore's "It's My Party (And I'll Cry If I Want To)." Plus, Gilda Radner was once its weather girl.


WRLT Lightning 100.1
Nashville, Tenn.
200 Watts
lightning100.com
Nashville's not all country, and Lightning 100 mixes plenty of up-and-coming local bands and singer/songwriters among its list of classics.

WNRN 91.9 FM
Charlottesville, Va.
320 Watts
wnrn.org
Several Paste readers nominated this public radio/modern rock/Triple A/Hip-Hop station, and we can't argue with any station that sticks Triple A next to Hip-Hop. Even with its six translators in neighboring towns, the wattage doesn't add up to 1,000.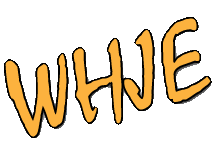 WHJE 91.3 FM
Carmel, Ind.
400 Watts
whje.com
Forget college radio; this is high-school radio. The DJs are sophomores through seniors.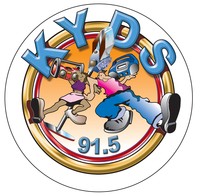 KYDS 91.5 FM
Sacramento, Calif.
410 Watts
myspace.com/kyds915
Another high-school-student-run station. Reader Meagan Sevier says, "They play music from all genres. And did I mention it's run by high schoolers???"


KXUA 88.3 FM
Fayetteville, Ark.
470 Watts
kxua.uark.edu
Several years after the University of Arkansas' radio station changed its format to NPR, students organized in an effort to create a new station. On April 1, 2000—six years after the effort began—KXUA came on air. As an April Fools joke, they claimed they weren't allowed to play music and broadcast political speeches instead. Since then, says Paste reader Kevin LeBlanc, it "plays new music of all genres not heard on traditional stations, promotes live music in the region and interviews bands who play in Fayetteville."


WUTK 90.3 The Rock
Knoxville, Tenn.
800 Watts
wutkradio.com
Reader Cynthia Roberson says: "Great selection, fantastic radio personalities, and they always have lavish giveaways. I get free show tickets monthly."
Others Tagged With