The 40 Best Little Radio Stations in the U.S.
Page 4 of 4
2,001 WATTS TO 5,000 WATTS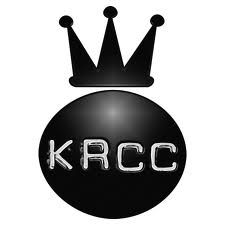 KRCC 91.5 FM
Colorado Springs, Colo.
2,100 Watts
krcc.org
Owned by Colorado College but supported by its listeners, KRCC is not afraid to play the hell out of Menomena.


KRSC 91.3 FM
Tulsa, Okla.
2,200 Watts
rsu.edu/rsuradio/index.asp
The student-run station from Rogers State University mixes hip-hop, rock and electronica. Reader Timothy Harmon Jr says, "This is my favorite because they play a huge variety with multiple different radio shows [including] a lot of Indie bands that it seems are pulled from either from [Paste] magazine or [sampler] tracks."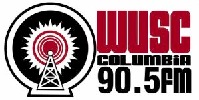 WUSC 90.5 FM
Columbia, S.C.
2,500 Watts
wusc.sc.edu
I'm still a little sore at the Gamecocks for stopping my UGA Bulldogs impressive-til-the-just-shy-of-the-end comeback a couple of weeks ago, but credit where it's due. The station has a policy not to play anything on rotation on any other station in the area or any song that's cracked the Top 40 charts in the last 40 years.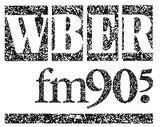 WBER 90.5 FM
Rochester, N.Y.
2,500 Watts
wber.monroe.edu
Reader Anthony V Parcero says: "Daily, they turn over the airwaves to local high school AV clubs; they let listeners vote on which songs go into rotation; they work with local community colleges and high schools to provide internships and experience in working in radio; they have a 'locals only' show." Plus, their Top 10 last year included Metric and Fun.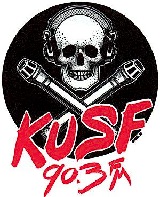 KUSF 90.3 FM
San Francisco, Calif.
2,850 Watts
kusf.org
The U of SF's station is eclectic enough that it's current top album is "Deutsche Elektronische Musik: Experimental German Rock & Electtronic Musik 1972-83" but Tom Jones, M.I.A. and The Roots are also up there. Paste reader Daniel Hooper calls it "the best place to find out what San Francisco CA sounds like."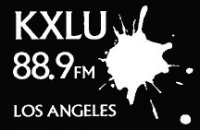 KXLU 88.9 FM
Los Angeles, Calif.
2,900 Watts
kxlu.com
The Loyola Marymount University station has been running its demo show Demolisten since 1984 when DJ Agen Ava started with reels of Jane's Addiction and Faith No More.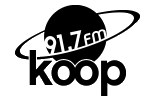 KOOP/KVRX 91.7 FM
Austin, Texas
3,000 Watts
koop.org, kvrx.org
You've got to be doing something right to impress the music-spoiled folks of Austin, which boasts 100,000-watt giants KGSR and KUT. The community-radio KOOP broadcasts during the day, with the University of Texas' student-run KVRX taking over at night with the motto "None of the Hits, All of the Time."

WMSE 91.7 FM
Milwaukee, Wisc.
3,200 Watts
wmse.org
The radio station of the Milwaukee School of Engineering gives its shows titles like "Everything That Rises Must Converge," "Freeform Funhouse," "The Chicken Shack" and "Blip Damage Metal Chemistry."


WPGU 107.1 FM
Champaign-Urbana, Illinois
3,000 Watts
the217.com/wpgu
Student-run, but fully commercial, WPGU is a college station heavy on The Arcade Fire, LCD Soundsystem and Mumford & Sons.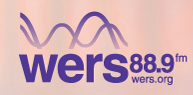 WERS 88.9 FM
Boston, Mass.
wers.org
4,000 Watts
One of Emerson College's two radio stations, WERS' daytime playlist mixes the best of indie rock and AAA, from Deer Tick and Beach House to Sharon Jones and T Rex.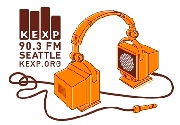 KEXP 90.3 FM
Seattle, Wash.
4,700 Watts
kexp.org
We were shocked to learn that KEXP's monster presence is powered by only 4,700 watts. But with the backing of both the University of Washington and Paul Allen's Experience Muisc Project, it punches way above its weight, and its website was the first to stream 128kb/s live radio.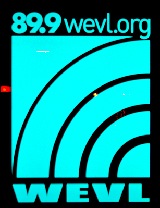 WEVL 89.9 FM
Memphis, Tenn.
4,800 Watts
wevl.org
The listener-supported, independent station proudly states that it's "not owned or operated by any government agency, university, school system, or commercial entity." From "Deep Blues" to "Hillbilly Jazz" to "Old Time Country," WEVL is as down-home as the city it serves


WXPN 88.5 FM
Philadelphia, Penn.
5,000 Watts
xpn.org
Another little giant, Philly's WXPN sends David Dye's World Cafe show all over the country via NPR and recently opened its own venue World Cafe Live.

Radio K, KUOM 770 AM
Minneapolis, Minn.
5,000 Watts
The oldest station in Minnesota, Radio K is only licensed for the daytime, but has three small transmitters on the FM dial to continue broadcasting at night. With regular in-store performances from bands like Villagers, Foals and Suckers, the station also gives away a free mp3 every day on its website.
Others Tagged With