The 20 Best Magazines of 2010
Page 1 of 2
As my friend Jason Killingsworth says, "Print is dead…sexy." Though we were forced to suspend our print edition this year, we're still believers in beautiful images and words printed on paper. There's nothing that compares to standing opposite a newsstand full of magazines on every topic you could—or would want to—imagine. One of the aspects of my print job I'll most miss was joining top editors from nearly every major magazine each year to judge the National Magazine Awards. Each time, I'd discover new titles finding creative ways to delight and surprise their respective audiences.
So while we no longer publish print, we certainly still cherish it, and these magazines are the biggest reason why. Of course, our bias towards subjects we're most interested in is probably apparent. Here, then, we celebrate our 20 favorite magazines of 2010.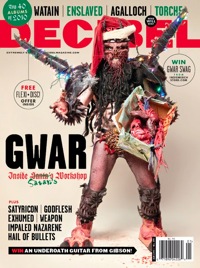 20. Decibel
Decibel covers heavy rock 'n' roll authoritatively and without ever taking itself too seriously. (It's worth noting that GWAR is on the magazine's cover this month, and that a few issues back it was a comic-book-stylized, sword-wielding Glenn Danzig riding a wolf). The result is the best metal magazine on the newsstand, rife with great writing and refreshing features like the excellently titled Brewtal Truth beer column. As a bonus, Decibel recently announced its Flexi Series, wherein subscribers will henceforth receive a limited-edition vinyl record (filled with exclusive tracks from Decibel-covered artists) with every issue of the monthly magazine. Austin L. Ray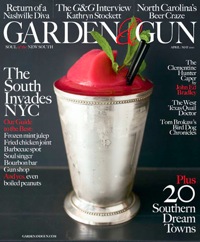 19. Garden & Gun
With a name like Garden & Gun and a decidedly Old-South gentility, this regional title might have found few fans outside of Charleston and Savannah under the age of 50. But with stunning photography and engaging writing, the magazine has exceeded every expectation. I was once in a room with other magazine editors in New York seeing G&G for the first time, and I enjoyed watching their attitudes change from condescension to admiration as they flipped through its pages. It warmed my Southern heart. Josh Jackson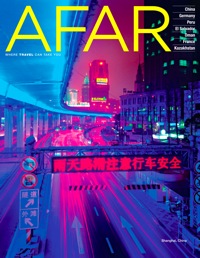 18. Afar
My first big freelance assignment out of college was a cover story for a short-lived travel 'zine called Big World. Its mission was to offer an alternative to luxury, service-oriented publications who treated travel like a birthright and tell the stories of adventure-loving wanderers. Afar is its glossier torch-bearer for braver, down-to-earth travel. By giving importance to the people we meet on our journey beyond those giving massages or serving lobster, it's more a magazine about travel stories than pampered retreats. Josh Jackson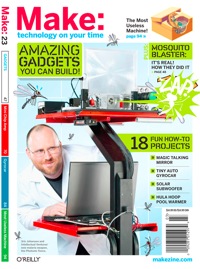 17. Make
If you have a desire to not only understand how everything works, but learn how to do it yourself, Make is your new Bible. From bamboo bicycles to a high-resolution spectograph (allowing you to determine chemical components by analyzing the light they emit—for those of you not already subscribing), the five-year-old title has out popular-mechanic-ed Popular Mechanics.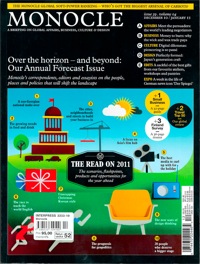 16. Monocle
We're not sure who Monocle's actual target market is, but we're pretty sure they own islands. Fortunately, the rest of us still can enjoy its globalist mash-up of The Economist and The Fader. What other magazine would include a list of governments with the most "soft" power, a 36-page dossier on Finland, reviews of electronic music and a Japanese serialized graphic novel? Josh Jackson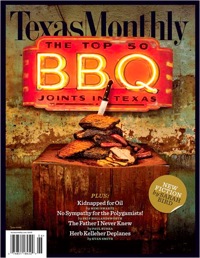 15. Texas Monthly
Generalist magazines may be a thing of the past on a national level, but the concept is alive and well on the local level. Texas Monthly embraces its broad calling by employing experts on everything from barbecue and troubadours to politics and crime. Leisure articles are presented with the same care and aplomb as the hardest news items. Josh Jackson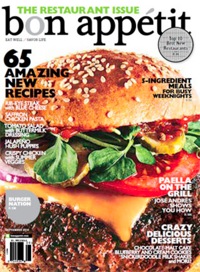 14. Bon Appétit
In the world of food-porn magazines, Gourmet reigned until Conde Nast stopped publishing it last year. But its more whimsical little sister, Bon Appetit has continued filling its pages with drool-worthy photography, recipes and stories of food. With quality competition from a crowded category—particularly Saveur, Bon Appétit does the best job of capturing the joy of cooking for others. Josh Jackson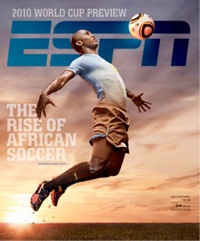 13. ESPN
As a sports fan, I worry sometimes about the hegemony of ESPN. Paste publisher Nick Purdy pointed out that the network will carry 32 of 35 college bowl games this year, not to mention the whole Disney-ABC-ESPN industrial complex. But there's no denying the quality of the product, and that extends to the sports giant's magazine, which will soon be relocating its headquarters from New York to Bristol, Ct. Its wryness and irreverence comes from a place of deep expertise. Josh Jackson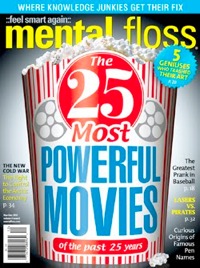 12. Mental Floss
Without becoming an outlandish tabloid on the newsstand, this witty magazine is full of headlines that read like fiction, but are 100% true. Mental Floss addresses the tid-bits that no one else seems to think about (like how do farmers produce 46 million turkeys for the one day of Thanksgiving?), and it aims to make you smarter, one bit of trivia at a time. Gage Henry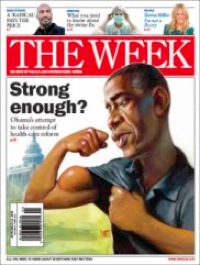 11. The Week
First published in the UK, The Week launched a US edition in 2001. Rather than trying to report without bias or spin, the magazine rounds up a variety of news sources to offer multiple points of view. Its format may be by the numbers, but navigating complex issues has never been easier. Josh Jackson