The 15 Best Songs in Car Commercials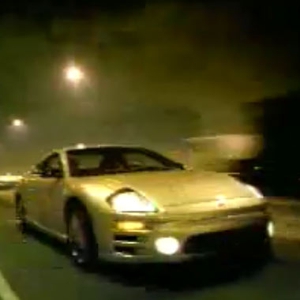 Page 1 of 2
Most car commercials suck. Usually companies are so lazy, they just show the cars traversing through a desert, forest, or beach and basically say "Watch this thing move." Every once in a while, though, they mix a cool song with the boring scenery, which makes the commercial about 5,000% better.
Oh, and we've grown too sick of Vampire Weekend's ubiquitous "Holiday" to include it. Feel free to leave any others in the Comments. Here are the 15 absolute best…I mean, my 15 favorites:
15. Dirty Vegas – Days Go By | Mitsubishi
The dancing is…um…strange, but the song is very fitting for the futuristic Mistubishi.
14. . Noah and the Whale – 5 Years Time | Saturn
An older, joyful song from Noah and the Whale, "5 Years Time" captures the essence of Saturn's family-oriented ad.
13. Alison Krauss and Union Station – When You Say Nothing At All | VW
Alison Krauss and Union Station make extremely pretty songs. A car company using their music is appropriate for lending a sense of beauty to the product.
12. The Walkmen – We've Been Had | Saturn
Not all of The Walkmen's catalog would be pertinent for mass advertisements, but "We've Been Had" is one of the band's cheerier songs. It has a toy piano, after all.
11. Phoenix – 1901 | Cadillac
Fallin' Fallin' Fallin' Fallin… Arguably the best, or at least the best known, Phoenix song; Cadillac made a pretty nice choice.