The 10 Best Allman Brothers Band Songs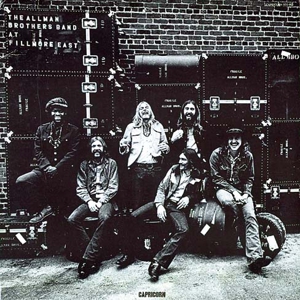 The Allman Brothers have already been quite active this year. Last week, Warren Haynes announced that he would headline the Mountain Jam Music Festival in June for the seventh consecutive year, playing in two different headlining slots with Gov't Mule and the Warren Haynes Bands at the New York festival. On Jan. 18, Gregg Allman will release Low Country Blues—his first solo album in 14 years.
With all these Allman Brothers Band members in motion these days we decided to take a look at 10 of the greatest songs performed by this definitive blues-rock act.
10. "Hot 'Lanta"
A Macon band's ode to the ATL.
9. "One Way Out"
"Ain't but one way out baby, and Lord I just can't go out the door!"
8. "Southbound"
The Allman Brothers doing Southern Rock at its finest.
7. "Soulshine"
An underrated Allman Brothers number. Warren Haynes deserves bonus points for keeping this one alive with Gov't Mule.
6. "Ramblin' Man"
In 1973, Dickey Betts wrote "Ramblin' Man"—a true vagabond's anthem.
5. Statesboro Blues
On this Blind Willie McTell cover, the band undoubtedly would have made the original blues songwriter proud.
4. "Midnight Rider"
Three minutes of quintessential Southern-Rock.
3. "Whipping Post"
"TIED to the whipping post!"
2. "Melissa"
Originally off of Eat A Peach, "Melissa" brilliantly showcases Gregg Allman's songwriting chops.
1. "Jessica"
One of the greatest instrumental tracks in rock 'n' roll history, and the best song in the Allman Brothers Band's catalog.
Others Tagged With