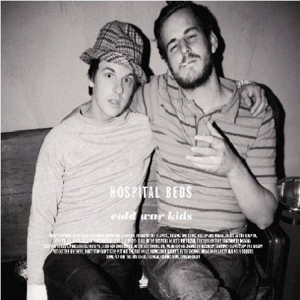 We're pooped today.
Perhaps it's because we just got back from running around for a week at SXSW. Maybe it's because it's Hump Day. Or maybe it's because one of us (read: yours truly) recently moved into a new apartment and has been sleeping on an air mattress, patiently awaiting the arrival of her snazzy big-girl bed.
Whatever the reason, nothing sounds more appealing this morning than a nice, soft mattress. Unfortunately, your desk will have to do, so have a listen to 10 of our favorite songs about beds while you countdown to naptime.
1. Lou Reed — "The Bed"

Reed recounts a haunting tale of his lover's suicide. This is one bed you probably don't want to sleep in.
2. Death Cab for Cutie — "Your New Twin Sized Bed"

Hey, just because you're newly single doesn't mean you need to downgrade bed size!
3. Amanda Palmer — "The Bed Song"

A lovely song in which a couple's relationship deteriorates as they graduate from sleeping bag to futon to deluxe mattress.
4. The Police — "The Bed's Too Big Without You"

Seriously, everyone. A bed is never "too big."
5. Damien Jurado — "Sheets"

His girlfriend's refusal to change her sheets causes Jurado to get curious about her ex and demand, "Is he still coming around like an injured bird needing a nest?"
6. Pulp — "Live Bed Show"

A song with a title you've got to be careful about when Googling.
7. Squeeze — "Black Coffee in Bed"

Is this 1982 hit kitschy? Perhaps. Is it catchy as anything? You bet. Listen closely to hear backing vocals from Elvis Costello.
8. Cold War Kids — "Hospital Beds"

A soaring track from Cold War Kids' stellar debut Robbers and Cowards.
9. The Cure — "Let's Go to Bed"

When Robert Smith says, "Let's go to bed," you pretty much have to listen, right?
10. Laura Marling — "Rest in the Bed"

Marling's gorgeous voice makes this song the perfect lullaby.
Others Tagged With