Five Charitable Organizations Started By Musicians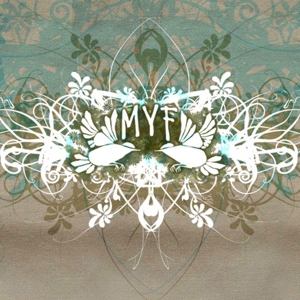 Page 1 of 3
In Paste's Can Rock Save the World? feature back in 2007, the staff highlighted some critical issues facing the earth, from poverty to horrendous living conditions to diseases rampantly spreading through underdeveloped countries—and the musicians who brought those issues to the forefront (to see the full list of organizations mentioned in the feature, click here). But we felt like that list needed an update, so today we shed some light on five more musicians who've used their platforms to start their own charitable organizations.
The 2007 feature covered Bono from U2, who has long been a champion of people's rights, not just in his home country of Ireland, but largely ignored portions of Africa, where diseases like HIV continue wreaking havoc on huge percentages of the population.
We also covered Justin Dillon, who read about the nearly incomprehensible amount of modern-day slavery, he decided to write music about the tragedy and use concerts to benefit the International Justice Mission (Josh Jackson writes, "27 million slaves live in bondage throughout the world today—more than in any other time in history." And that was 2007.)
Of course, Bob Dylan's politically-charged themes came at a time when society's disenfranchised needed their messages encapsulated in a widely dispersed medium. (It didn't hurt that the messages came from a genius who could absorb a whole ranges of emotion in a single melody and a 10,000-word story in a single line of poetry like he did with "Blowin' in the Wind").
Here are some additional musicians who have not only voiced deeply crucial societal concerns and/or donated to charitable foundations, but started their organizations.
1. Jack and Kim Johnson
Johnson Ohana Charitable Foundation


Jack Johnson used every cent of his 2008 tour to start the Johnson Ohana Charitable Foundation, "an endowment founded by Jack and Kim Johnson to support environmental art and music education now and into the future."
As with 2008, 100% of the profits Johnson's 2010 world tour will go to charity. Plus, as part of the tour, "the Johnson Ohana Charitable Foundation will offer direct and matching donations to All At Once partner non-profits."
Roughly $1.3 million has been donated to various causes. As part of 2010 To The Sea World Tour and donated $525,000 to 2010 All At Once Non-Profit Partners.
Similar to Incubus, Johnson is involved in a "green movement" that focuses on minimizing the impact touring has on the environment. Instead of consuming bottled water, the crew only drank from the tap through Britta filtration systems and hydration stations, saving over 55,000 single-use water bottles. At each concert location, attendees can refill their bottles at All At Once water stations.
To exemplify the importance of recycling, Johnson and his crew, in partnership with Live Nation, instituted a parking-lot recycling program in parking lots, diverting an estimated 460 tons of waste from landfills.
To minimize the impact of carbon dioxide, over 26,000 gallons of sustainable biodisel were used to fuel tour trucks, buses and on-site generators. Fans chipped in as well, using "Jack Johnson/Zimride online ridesharing tool resulting in over 100,000 carpool miles" and various other forms of mass transportation to get to the shows. "These combined efforts saved over 200,000 pounds of CO2."
To further offset carbon, 7,000 concert attendees purchased a Jack Johnson To The Sea offset at shows or online, resulting in an offset of 1.8 million pounds of CO2. "In addition, concert venues which fully implemented the Jack Johnson Green Rider, offset their remaining impact from the shows, totaling over 3.3 million pounds of CO2.
Johnson's merchandise was created entirely of eco-friendly sustainable and reusable materials. Fans purchased 2,715 reusable water bottles, "which if used for one year, would prevent 509,062 single-use plastic bottles from entering the waste stream." They also purchased 9,605 reusable tote bags, which saved an estimated 12.8 million barrels of oil and 14.9 million trees.