Our 10 Favorite SXSW 2011 Performances
South by Southwest was a blast this year. We got to see a ton of great shows, featuring some of the best new and established names in music today. SXSW can be overwhelming with so many great performances to check out, but we did our best to take in as much as we could.
Of all the performances we got to attend at SXSW 2011, here are our favorites, featuring a few acts we've been following for a while now, as well as several performers we'll be sure to keep an eye on in the future.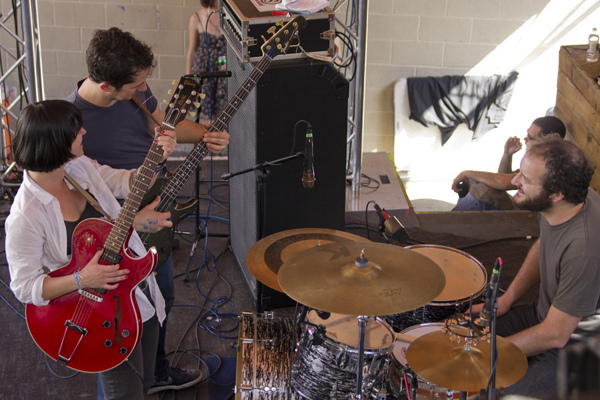 Photo by Max Blau
10. Sharon Van Etten
Sounding as good as ever. She's amazing and stunning. I'm biased, I'll admit—I don't care. You're missing out.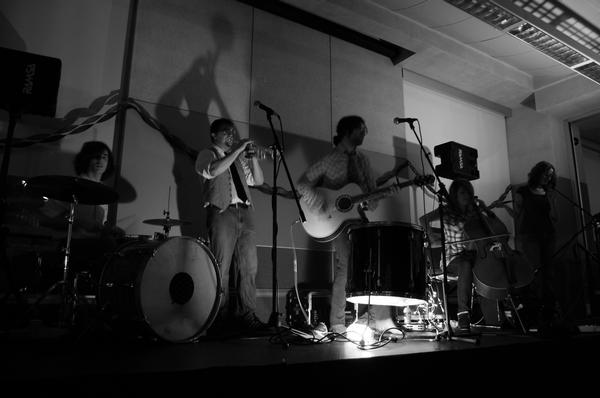 9. River City Extension
I got dragged to this one against my will, but had to eat a little crow when I saw the contagious enthusiasm of the band. With more band members than I could keep up with, they marched into the crowd and then outside after the audience demanded one more song. Who needs amplification? – Josh Jackson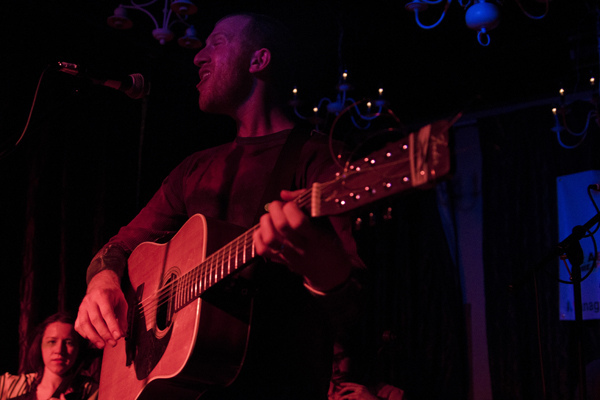 Photo by Max Blau
8. Lost in the Trees
I've been hearing about Lost in the Trees for a while now, but it wasn't until seeing them perform at SXSW this year that I understood what all the fuss was about. The band has a stage presence that is absolutely mesmerizing while boasting a catalog of songs that are both heart wrenching and beautiful. I was so impressed with Lost in the Trees that I actually ended up catching two of their sets. – Wyndham Wyeth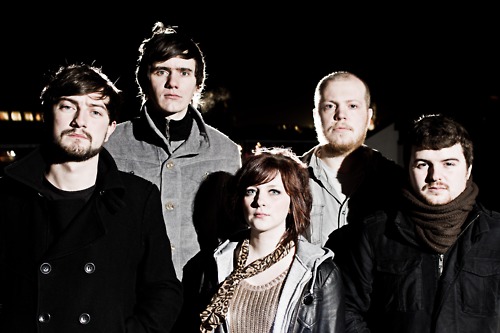 7. Admiral Fallow
This Glasgow band was described to me as Frightened Rabbit meets Mumford & Sons, and that wasn't far off—maybe less Mumford and more The Middle East, but wonderful melodies. On Tuesday night, this was the first great new discovery of the week for me. – Josh Jackson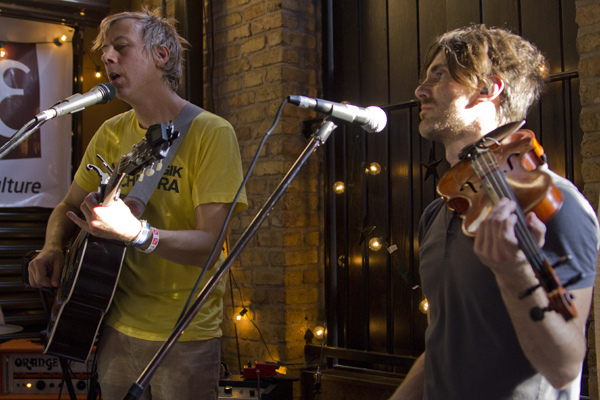 Photo by Max Blau
6. John Vanderslice
Accompanied by a drummer and a violin player, John Vanderslice shared his fairly-straightforward songs, wrapped in a groovy meditation of strange experimental sounds. The songs themselves were wonderful and intriguing, and the performances were extremely impressive. Vanderslice's drummer, in particular, was a sight to see as he simultaneously laid down solid, tasteful beats on the drums and created the atmospheric qualities for the songs on a Moog keyboard.
Vanderslice has also got to be on of the nicest people I've ever met. Extremely genuine and humble, he breaks down the barrier between the stage and plays directly in the audience's hearts. – Wyndham Wyeth

Photo by Max Blau
5. Kopecky Family Band
As the countless members of Nashville's Kopecky Family Band spilled off the small stage and into the crowd, it was hard to tell where the band ended and the audience began. Indeed, they through a tambourine to one audience member who was playing fills and shaking along. This was joyful music, and everybody seemed up for the celebration. – Josh Jackson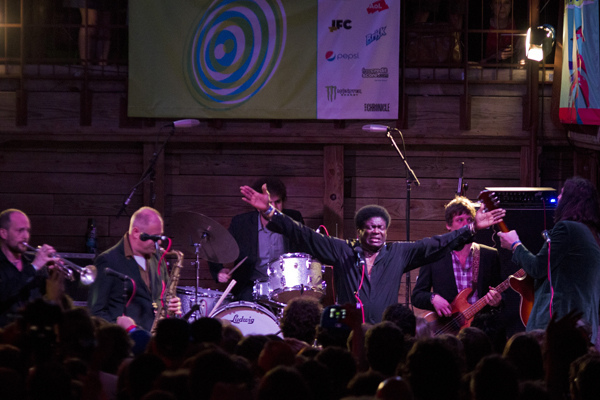 Photo by Max Blau
4. Charles Bradley
This is the closest I'll ever get to seeing Otis Redding. This is the best of the 100 shows I saw at SXSW.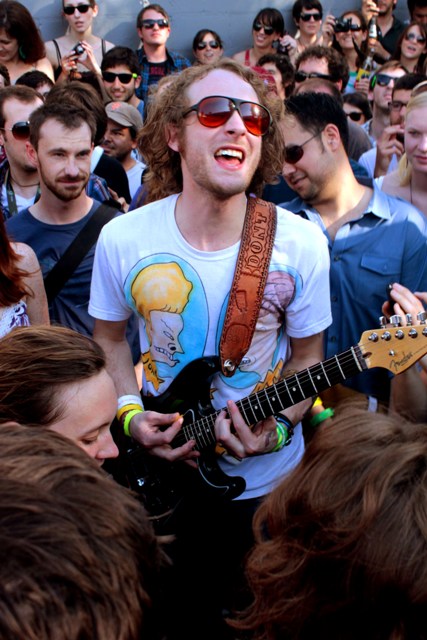 Photo by Charlene Chae
3. Middle Brother
The raw energy of Middle Brother's set blew everything else out of the water at SXSW for me. Stage dives? Check. Fans being showered with beer by the band? Check. Beautiful harmonies? Uh, double-check. The boys delivered their rootsy tunes with punk-rock intensity, and their album's been ringing in my ears — both literally and figuratively — ever since. – Bonnie Stiernberg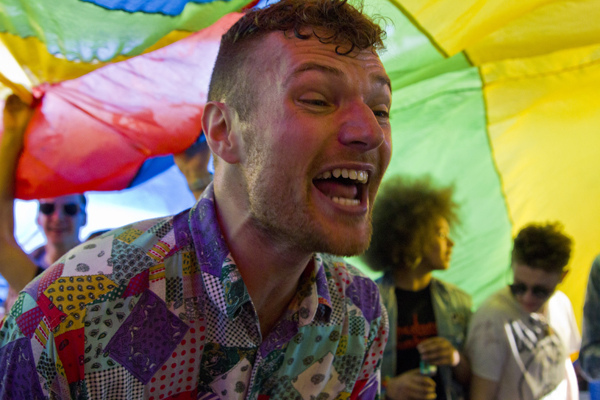 Photo by Max Blau
2. Rich Aucoin
Rich Aucoin's live set couldn't help but incite a dance party within moments of its first note. Incorporating everything from samples of viral videos to a playground parachute, Aucoin put on of the most fun performances at SXSW 2011. With the energy of a Girl Talk show, Aucoin capered and sang, often joining the audience on the dance floor (in this case, a parking lot), showering them with handfuls of confetti drawn from the pockets of his jeans. – Wyndham Wyeth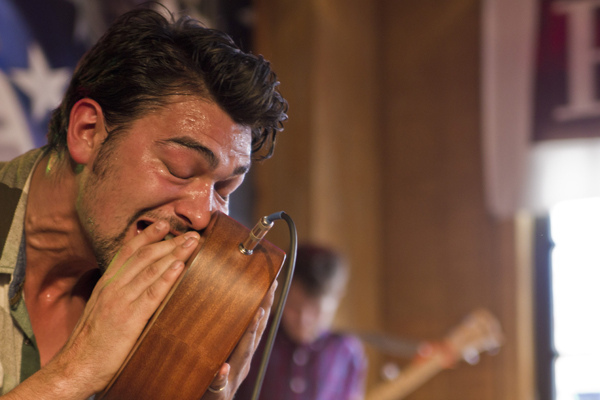 Photo by Max Blau
1. Seryn
I fell in love with this band's recorded music just in time to book them for our SXSW day parties, and they dominated the showcase. I don't know what they put in the water in Denton (fellow Dentonite Sarah Jaffe also slayed), but the majestic swells make it feel like you're watching Arcade Fire before their first album. – Josh Jackson
Others Tagged With