The 20 Best My Morning Jacket Songs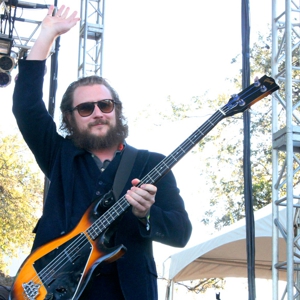 Page 1 of 2
Earlier this week, My Morning Jacket announced that they will be soon be releasing their sixth record Circuital—a release that frontman Jim James recently referred to as "the most live record we've ever done." To promote their forthcoming LP, The Louisville rockers have decided to take us for a trip down memory lane, giving away one free downloadable track from each of their first five records—all of which were recorded at last October's five-show residency at New York's Terminal 5.
As we all await for My Morning Jacket's latest record to arrive in stores sometime this spring, we've decided to take a look at our favorite 20 songs from the band.
20. "Heartbreakin Man"
The first song off their first record Tennessee Fire has proven to be one of their best.
19. "What a Wonderful Man"
My Morning Jacket rarely take to the keys like they do on this piano rocker.
18. "O Is The One That Is Real"
The lead track off their Split EP stands as one major diamond in the rough within the MMJ catalog.
17. "Off The Record"
Z's lead single has no frills—just three-minutes of straightforward rock 'n' roll.
16. "Lowdown"
"Yeah you only got to dance with me!"
15. "Wordless Chorus"
Z's album opener marked a stepped away from My Morning Jacket being a purely Americana band, moving them closer to one willing to step outside of its comfort zone.
14. "I Think I'm Going To Hell"
One of earliest examples of Jim James showcasing the power of his haunting voice.
13. "Touch Me I'm Going To Scream, Pt. 2"
This brooding eight-plus minute track is the lone track from Evil Urges to make this list.
12. "Evelyn Is Not Real"
Take it away, Johnny.
11. "I Will Be There When You Die"
A stunning statement of conviction performed in the simplest of manners.
Others Tagged With