13 Great Musical Moments in Wes Anderson Movies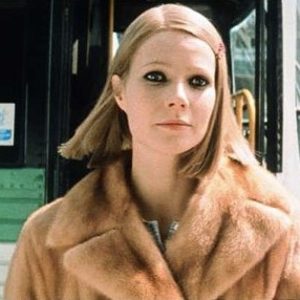 Page 1 of 2
Go ahead and file "Wes Anderson movie without a killer soundtrack" right next to the Easter Bunny under "Things That Don't Exist."
As Paste's Jay Sweet wrote in his feature on the director, "Anderson has infused music into his productions so deftly that one seems naked without the other, sometimes to the point where once experienced in conjunction, it's nearly impossible to extricate the pairing."
It's impossible to fit all of Anderson's finest musical moments into one list, but below are 13 of our personal favorites. Some are silly, some are sad, but they're all undeniably great. Proceed with caution if you've still got a few of these flicks in your Netflix queue; spoilers ahead.
13. Jarvis Cocker, "Petey's Song" (The Fantastic Mr. Fox)

The Pulp frontman busts out a banjo and makes a cameo before getting schooled on songwriting. Check out the full song here.
12. The Ramones, "Judy Is A Punk" (The Royal Tenenbaums)

Ladies and gentlemen, we give you Margot Tenenbaum and her extremely apropos theme song. She smokes, in more ways than one.
11. The Rolling Stones, "I Am Waiting" (Rushmore)

In which Max Fischer, unable to successfully woo Ms. Cross, is "waiting for someone to come out of somewhere."
10. Sigur Ros, "Staralfur" (The Life Aquatic with Steve Zissou)

Perhaps the best way to describe the scene where Zissou finally confronts the Jaguar Shark is to quote it directly: "It is beautiful, Steve."
9. The Kinks, "This Time Tomorrow" (The Darjeeling Limited)

A song about venturing off into the unknown is the perfect way to open a movie about an epic train journey, and Anderson's use of this one is the reason I can't go on vacation without listening to The Kinks.
8. Peter Sarstedt, "Where Do You Go to My Lovely" (Hotel Chevalier)

The action in the prologue to The Darjeeling Limited fits so well with the music that Sarstedt might as well have been singing about Natalie Portman's character.
Others Tagged With