15 Games We're Looking Forward To In 2011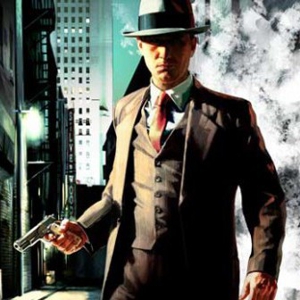 Page 1 of 3
This week saw the release of Portal 2, one of the first major game releases of 2011. As we move into summer and the subsequent holiday season, more and more of the year's biggest and most exciting games will find their way to our consoles, computers and gaming collections. From indie darlings to high-profile blockbusters, these are the 15 games we're most looking forward to in 2011.
15. Mass Effect 3
Platform: Xbox 360, PS3, PC
Developer: BioWare
Publisher: Electronic Arts
Release Date: Q4 2011
The third iteration of BioWare's space epic, Mass Effect 3 is set to continue the tradition a fantastic mixture of action-based third-person gun combat with the RPG elements of character customization and development. As an added kicker, the score is being developed by Black Swan and Requiem for a Dream composer Clint Mansell.
14. inFamous 2
Platform: PS3
Developer: Sucker Punch Productions
Publisher: Sony Computer Entertainment
Release Date: June 7, 2011
Changing the setting from the electronic metropolis of Empire city to the organic, New Orleans-inspired bayou town of New Marais, inFamous 2 takes the morality-driven superhero simulator to the next level, introducing new fire- and ice-based powers for protagonist Cole. The first inFamous was a fantastic game to begin with, but early impressions say the sequel is a significant improvement. Sounds good to us.
13. The Witness
Platform: Xbox 360, PS3, PC
Developer: Jonathan Blow
Publisher: TBA
Release Date: TBA 2011
From Jonathan Blow, creator of the one of most intriguing puzzle games ever, Braid, The Witness is an exploration-puzzle game set on an uninhabited island. Truthfully, we're not really sure how The Witness will turn out, but Braid was fantastic and we can't wait to see what Blow has in store for us next.
12.Dead Island
Platform: Xbox 360, PS3, PC
Developer: Techland
Publisher: Deep Silver
Release Date: Aug. 1, 2011
A fresh take on the zombie survival-horror genre, Dead Island takes place on a tropical island, not exactly the place to find a cache of high powered weapons. As such, the game strays from the formula set by games such as Resident Evil and Left 4 Dead by focusing on melee combat. In addition, RPG elements of character development through experience gain make us very hopeful for this tropical take on zombie devastation.
11. The Legend of Zelda: Skyward Sword
Platform: Nintendo Wii
Developer: Nintendo EAD Group 3
Publisher: Nintendo
Release Date: TBA 2011
The first console Zelda title since 2006's Twilight Princess, Skyward Sword aims to make extensive use of Nintendo's WiiMotion Plus technology for precise control of the heroic Link. In a similar vein, Nintendo's new mobile platform the 3DS is soon to see beloved classic Ocarina of Time re-released in 3D. Both titles are a welcome addition to the Zelda catalog, and a highly anticipated addition to our personal collection.
Others Tagged With