The 50 Best British Artists of All Time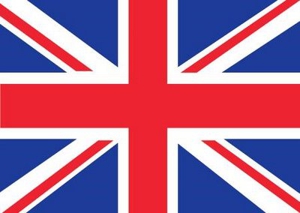 Page 1 of 5
Today, after Prince William and Kate Middleton walk down the aisle, one thing's for certain: the world's got Britannia on the brain.
A wise man once said—okay, Johnny Rotten once said — "There is no future in England's dreaming," and while some of the monarchy's stale traditions leave us Yanks scratching our heads, we beg to differ.
For the past five decades or so, our former oppressors (hey, that whole Revolutionary War thing's water under the bridge, right?) have been living in a musical goldmine. The U.S. and the UK have a long history of swapping sounds, and it's hard to imagine what the state of popular culture would be today without some good, old-fashioned trans-Atlantic cross-pollination. While all eyes are on the throne, we pay tribute to our 50 favorite British artists—a rock 'n roll royal family of sorts. Some are relatively new, some are old, and they come from England, Scotland, Wales and Northern Ireland. But they've all managed to leave their mark on both sides of the pond.
50. Happy Mondays


Why: These staples of the "Madchester" scene taught us all how to rave in the '90s. You're twisting my melon, man!
Hometown: Manchester
Essential track: "Step On"
49. Dizzee Rascal


Why: The grime pioneer seamlessly blends hip hop and dancehall elements to create a sound that demands to be grooved to.
Essential track: "Bonkers"
48. Mumford & Sons


Why: The Brits have a history of borrowing American sounds, and only one album in, these banjo-toting lads managed to craft one of our favorite albums in a while.
Essential track: "Little Lion Man"
47. Pulp


Why: There are only a handful of frontmen who can truly speak to the class divisions that exist within the UK, and Jarvis Cocker can stick it to the aristocracy with the best of them.
Essential track: "Common People"
46. Richard Thompson (Fairport Convention)


Why: One of the best acoustic guitar players of all time, Thompson was also one of the first to blend English folk with electric elements in Fairport Convention.
Essential track: "1952 Vincent Black Lightning"
45. Gomez


Why: The band won a Mercury Prize for its debut album, Bring It On, in 1998 and has continued mixing experimental sounds with accessible melodies since then.
Essential track: "Airstream Driver"
44. Small Faces/The Faces


Why: It's impossible to choose which incarnation of this mod group we prefer. Most bands would curl up and die after a talent like Steve Marriott walked, but instead the Faces brought on Rod Stewart and Ron Wood and kept on rolling.
Essential track: "Lazy Sunday"
43. Gruff Rhys/Super Furry Animals


Why: The pride of Wales, this experimental group has managed to stay relevant for nearly two decades. They're sometimes soulful, sometimes psychedelic, always super.
Essential track: "Juxtapozed With U"
42. The Waterboys


Why: Before Polyphonic Spree and I'm From Barcelona, Mike Scott's Waterboys were overflowing stages around the world. No less than 56 people have been able to call themselves members of the Scottish band since it began mixing Celtic music with rock 'n' roll 28 years ago.
Essential track: "Fisherman's Blues"