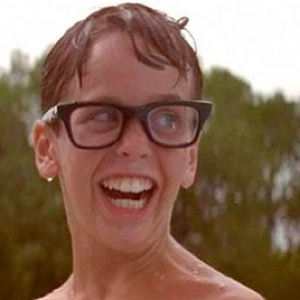 Page 1 of 3
Forget all the sweltering heat you may have felt before today. Now it's officially summer and you can look forward to months of sun and surf, pools and popsicles, camp and cookouts. And classic summer movies! Slather on your sunscreen, freshen up your lemonade, and check out our list of 21 wonderful movies about summer, from the '50s through the '00s.
21. Mr. Hobbs Takes a Vacation
1962
James Stewart plays Mr. Hobbs, an overworked businessman who tries to take his family on a relaxing seaside vacation. What he gets instead is a rundown beach house, nosy neighbors and bored children who want nothing to do with him. This is a classic family comedy, perfect for rainy days at a beach resort.
20. Summer School
1987
Mark Harmon stars as gym teacher Mr. Shoop, who gets roped into teaching remedial English for summer school slackers. High-school stereotypes and '80s cliches are rampant, but that's part of what makes this comedy so much fun.
19. On Golden Pond
1981
Adapted from Ernest Thompson's 1979 play, On Golden Pond received 10 Oscar nominations, winning three categories including Best Actor and Best Actress for its leads Henry Fonda and Katharine Hepburn. While the film lacks the light-hearted, cheesy fun that is typical of summer movies, its brilliance and warmth competes with the summer sun.
18. The Seven Year Itch
1955
A comedy about Manhattan businessman Richard who sends his wife and son to Maine to escape the summer heat, The Seven Year Itch is perhaps most famous for the iconic scene with Marilyn Monroe in her white dress. Hilarity ensues as Richard tries to resist the temptation of the voluptuous Hollywood beauty.
17. Heavy Weights
1995
Before there was White Goodman in Dodgeball, there was Tony Perkis in Heavy Weights. Ben Stiller's original ruthless, obsessive, mildly psychotic fitness guru wreaks havoc on the lives of the "fat kids" at Camp Hope, and the kids rebel. A classic summer camp movie in which you root for the underdog.
16. Adventureland
2009
For anyone who has ever held a summer job, this film hits home. Jesse Eisenberg is a recent college graduate whose plans for a trip to Europe fall through due to financial problems. Instead, he gets a job at the titular amusement park. Adventureland is full of poignancy in capturing that time of uncertainty, but also of post-college growth. Plus it has a kick-ass soundtrack.
15. Wet Hot American Summer
2001
A critical and commercial flop upon release, this summer-camp parody has since received a cult following. The comedic genius of Janeane Garofalo, Molly Shannon, Michael Ian Black, Paul Rudd and others make this a summer gem.