The 20 Best Albums of 2011 (So Far) - Max Blau
So what has 2011 brought us so far? We've largely seen the return of several high-profile rockers (The Strokes, Foo Fighters, My Morning Jacket) and a series of anticipated sophomore records (Fleet Foxes, Bon Iver, The Antlers). While those artists are some of the notable ones to have garnered attention over the past six months, there are plenty of others who've released some unbelievable music this year. Here are the 20 albums that have captivated me the most during the first half of 2011.
20. Timbre Timbre – Creep On Creepin' On
There's something about this record that kills me every time I listen to it. It's haunting in what feels like the most beautiful of fashions. More appropriately given their name, this Canadian trio carries a particular musical timbre that strikes a chord few other acts can hit. It's take a couple spins to get into Creep On Creepin' On, but give it a chance and it'll slowly and subtly creep on into your musical rotation.

19. Telekinesis – 12 Desperate Straight Lines
If I were a betting man, I'd put my money on 12 Desperate Straight Lines as the best breakup record of the year. Kudos to Michael Benjamin Lerner for creating a great record about a subject that's been dissected ad nauseum.

18. Kurt Vile – Smoke Ring For My Halo
While singles "Jesus Fever" and "In My Time" stand out as lo-fi gems, Smoke Ring For My Halo is the kind of album you can turn on, lay back and let it ride. Vile has always done an impressive job of creating a hazy ambiance and taking you to a specific setting where the songs aren't nearly as important as the overall mood that he sets. In that regard, this album may very well be his best work to date.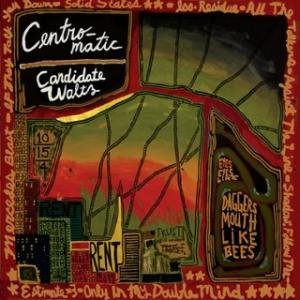 17. Centro-matic – Candidate Waltz
The more I listen to his work, the more apparent it becomes that Will Johnson can do no wrong. The Denton, Texas songwriter is in top form throughout Candidate Waltz. Given his relatively consistent output over the band's 15-plus year career, however, the quality of this record shouldn't be a surprise to anyone.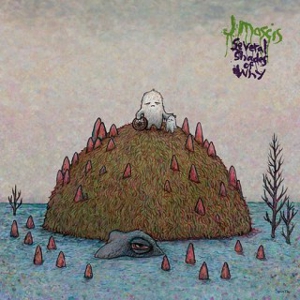 16. J Mascis – Several Shades of Why
When I asked J Mascis in an interview earlier this year why he decided to make an acoustic record after all these years, his answer was that he has "always liked acoustic music." For such a substantive change away from his usual dissonant guitar distortions, he sure doesn't care to fully explain why. But regardless of the intention behind his solo record, it's hard to deny the power of Several Shades of Why. For as loud of a sound that Dinosaur Jr. possesses, stripping it all away actually has added more depth on this record than most of Mascis' past records. The absence of noise allows a rare emphasis of Mascis' understated and powerful voice—one that's buried far too often behind the raw power of his other projects.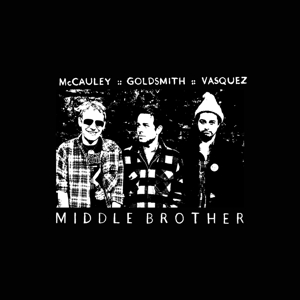 15. Middle Brother – Middle Brother
Supergroups rarely are worth more the sum of their parts. In most cases, they're great in theory, but end up being little more than paper tigers. That couldn't be father from the truth with Middle Brother. Combining the talents of Deer Tick's John McCauley, Delta Spirit's Matt Vasquez and Dawes' Taylor Goldsmith, this eponymous debut album brings together three of Americana's best 20-something songwriters. The record's cohesiveness is the most impressive part, considering the abundance of ideas emerging for this trio of prolific artists.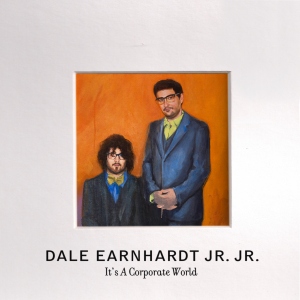 14. Dale Earnhardt Jr. Jr. – It's A Corporate World
When it comes to Dale Earnhardt Jr. Jr., my love is easy. They're tongue-in-cheek and self-aware of their thematic schtick, yet manage to make their melodic indie-pop meaningful. More importantly than their carefully crafted image, the duo of Daniel Zott and Josh Epstein have struck gold with their impressive combination of irreverent and catchy pop with serious, but hopeful lyrical undertones.

13. Drive-By Truckers – Go-Go Boots
Recorded during the same session as the DBT's last record The Big To-Do, the songs on Go-Go Boots seem like the tracks that couldn't keep up with those anthemic rockers. But listen closely, and you'll hear some of the most earnest and soulful numbers that these Athens rockers have ever written. You can't argue with the pairing of Patterson Hood and the Muscle Shoals sound together—just ask David Letterman.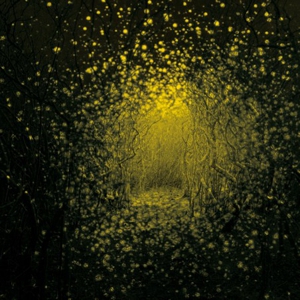 12. The Antlers – Burst Apart
Now this is the way to follow up an epic record (cough, Justin Vernon, cough). It may reach the momentous peaks that Hospice does, but it doesn't need to. Burst Apart also contains solid songwriting and the stunning dynamic often found throughout its predecessor, but without the heavily-thematic weight. The absence of overarching epicness on this album is both a good and bad thing for The Antlers. But more importantly, The Antlers' refusal to change for the sake being different stands out as the most impressive move, making this album more than worthwhile.

11. Bill Callahan – Apocalypse
Bill Callahan is one consistent songwriter. There are few who can not only churn out songs with as much regularity, but also pen compelling narratives and tales like the way this veteran melancholic minimalist has done. His latest ominously-titled record Apocalypse offers up another solid batch of poignantly despondent numbers, emerging in some of his best work in the post-(Smog) era.

10. Spirits and the Melchizedek Children – We Are Here To Save YOU!
For those of you not from Atlanta or in-tune to the city's local circuit, meet Spirits and the Melchizedek Children. This haunting psych-shoegaze quartet self-released their debut LP We Are Here To Save YOU! this May. It's dark, drenched in reverb and it may be this sub-genre's best record since The Besnard Lakes Are The Roaring Night.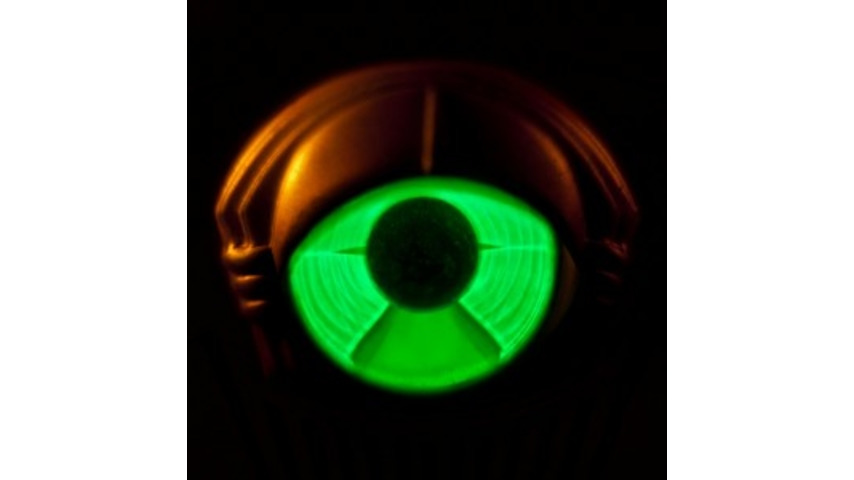 9. My Morning Jacket – Circuital
Circuital is the record My Morning Jacket intended to make, but failed to create until now in the post-Z era. It's an album partially infused in their classic warmth and partially dashed with intriguing progressions into unchartered territory. In doing so, Jim James and company have found a steady ground that draws from the band's entire catalog—sans the peanut butter pudding surprise. Feel free to join me in pretending that Evil Urges didn't happen, and instead relish in the genius of "Holdin' On To Black Metal."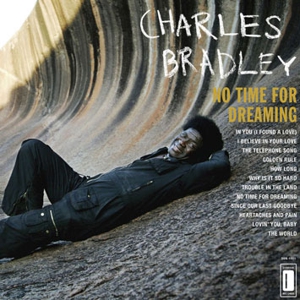 8. Charles Bradley – No Time For Dreaming
The story of Charles Bradley is more than enough to make anyone respect this musician. After having his lifelong musical aspirations sidetracked by various hardships and setbacks, the 62-year-old soul stirrer remain persistent in pursuing his dreams, finally releasing his first ever album No Time For Dreaming this year. It's an album filled with heartache and emotion, bursting at the seams with an Otis Redding-like sincerity, while carrying on the Daptone tradition in proper fashion.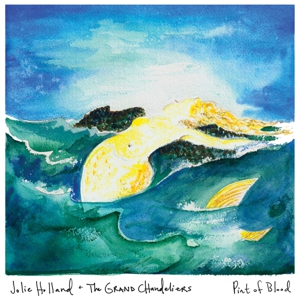 7. Jolie Holland – Pint of Blood
I'm happy that Lucinda Williams is happy—that's something apparent throughout her notable 2011 record Blessed. But I'd be lying if I said I didn't miss all that bittersweet sentiment and poignant heartbreak that defined so much of early work. Jolie Holland has been filling that void for me this year, and her fourth record Pint of Blood simultaneously stuns and crushes me every time I play this record.

6. The Joy Formidable – The Big Roar
The Big Roar feels like it should've been made by someone in the Broken Social Scene family tree. Considering the consistent output of that band itself as well as all the other projects to arise from that collective, that's a complement of the high order for this Welsh trio.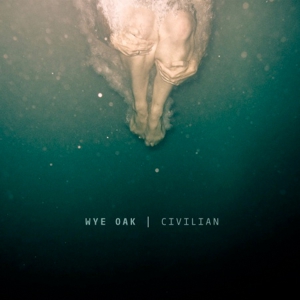 5. Wye Oak – Civilian
While there are moments where the wails and wallows of Wye Oak immediately grab your attention, Civilian mostly gives back what the listener puts into it. The depth of each of these 10 tracks becomes clearer with each passing listen, letting Wye Oak's momentous peaks and hushed valleys fully reveal their striking and lush sonic landscape.

4. Yuck – Yuck
I see some of my colleagues here cringe at the sound of Yuck's "The Wall"—not so much because song itself, but more due to the shear number of times the song has been played during the testing of our recently launched mPlayer. But after hearing this song hundreds of times, I'm still in love with it. That goes not just for that song, but the album as a whole. Yuck's not flashy. The record is nothing new. It does, however, offers 50 minutes of substantive noise-pop bliss that's thoroughly enjoyable, more than exceeded its lofty expectations.

3. Fleet Foxes – Helplessness Blues
If the Fleet Foxes' self-titled debut record represented a revelatory moment of rediscovered harmonic simplicity, Helplessness Blues stood as the full realization of that concept. The songwriting is refined this time around, but more importantly the production on this record took the Fleet Foxes' sound to a whole other level.

2. tUnE-yArDs – W H O K I L L
Two weeks ago, I had no idea who Merill Garbus was. Two weeks later, her eccentric project tUnE-yArDs has me captivated with what's likely the most original, if not the most addictive record of the year. It doesn't take long for W H O K I L L's allure to grab hold, as the intial chaotic array of genres, styles, samples and aesthetic takes over. But W H O K I L L emerges as anything but chaos. Rather, tUnE-yArDs radiates as a musical melting pot, with Garbus stirring up a brilliant and beautiful cacophony.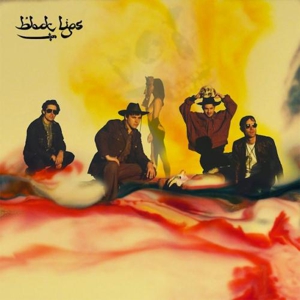 1. Black Lips – Arabia Mountain
Drinking champagne out of Mark Ronson's Grammy Award may be is the best move that the Black Lips have ever made. In addition to continuing their badass reputation, it sparked a collaboration between the Atlanta punk rockers and the retro-minded producer on their latest album Arabia Mountain. It's Ronson's dash of throwback style topped with the band's signature wild-child tendencies that make for an impeccable partnership and Lips' finest album to date. For the first time in the band's history, the Black Lips' music truly outshines their antics; allowing their music to truly speak for itself—with or without the associated circus.

Check out Paste editor Josh Jackson's picks for the Best Albums of 2011 (So Far) here.