Eight Artists Overdue For A New Album
Now that we finally have an album from Gillian Welch, it's time to take a look at who else has been unusually quiet on the recording front. The following eight acts have either under taken a musical hiatus or gotten distracted by a slew of other side projects, forcing us to wonder when or if we will ever hear anything new.
8. Modest Mouse
EPs are a nice little chunk of change between full LPs, but they aren't a substitute for the real deal. A band with stamina, Modest Mouse has been at it since the early '90s, dropping albums every three to five years. In 2009, Isaac Brock and the gang released an EP, No One's First and You're Next, but it's been four years since a full length release. Thanks to Twitter, we now know that not only is Modest Mouse in the studio, but the band is collaborating with Outkast's Big Boi. Just a few months ago the rapper's twitter let the cat out of the bag: "Been camped out in the Lab with Modest Mouse all week, workin on the new Mouse LP, coolest cats ever. Long Live The Funk."
7. Coconut Records
It comes as no surprise that when actors turn musicians or vice versa, one of the two careers takes a back seat to the other. Rushmore star, Jason Schwartzman's solo venture, Coconut Records, first brought us cheerful pop hooks in 2007 with Nighttiming and again in 2009 with his sophomore release, Davy. Since, Swartzman has popped up as Gideon Graves in Scott Pilgrim Vs. The World, made a cameo in the new Beastie Boys film as Vincent Van Gough, and kept his consistent role in the HBO series Bored to Death_. All of his thespian commitments don't leave much time for making music. Despite his busy schedule, last fall, he told The Vulture he was working on his third album. "Hopefully it'll be good," he said. "But it might be kind of slow, musically. Maybe it'll be really slow. Slower than usual. Painfully slow. But maybe not?" Will it be sadder then, The Vulture asked. "No, it's never been happier, actually!"
6. What Made Milwaukee Famous
Austin buzz band What Made Milwaukee Famous was one of the first unsigned bands to tape an Austin City Limits performance in nearly 35 years. The pop-rock quartet opened for bands like Franz Ferdinand, Arcade Fire and The Black Keys. They also performed at Lollapalooza and SXSW and eventually went on to sign to Barsuk records. They seemed to be on a roll. But since the release of What Doesn't Kill Us in the spring of 2008, there hasn't been any word of a new record. The band's website still says "coming soon." We hope so.
5. Dr. Dre
Talk about anticipation, the doc has been talking about retirement since 2002. Dr. Dre's self-proclaimed farewell record, Detox, was initially supposed to drop in 2004 but over seven years later, and there's still no release. He's been so tied up on production for everyone else's record; he hasn't had time for his own. Finally, in February Dre released the video for "I Need A Doctor," the first snippet from Detox. An official album date is still lurking. Let's just hope he can retire before the world ends in 2012.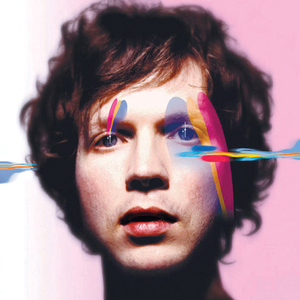 4. Beck
Eleven albums deep since '93, Beck has never gone more than three years without releasing a new record. In other words, it's about that time. Since the release of Modern Guilt in 2008, he's been contributing songs to projects like Red Hot + Rio 2, the Scott Pilgrim move soundtrack, True Blood and the Twilight: New Moon soundtrack, not to mention his recent production work for Thurston Moore and Stephen Malkmus and the Jicks. Last year, he told Rolling Stone he's been working out the kinks for his next record since Modern Guilt released. Until then, he's happy helping out his fellow musician.

3. The Shins
In 2004, Natalie Portman told Zach Braff, "You gotta hear this one song — it'll change your life; I swear." That song was "New Slang." Then, after releasing Wincing The Night Away in 2007, James Mercer put The Shins on the shelf. He re-emerged with Danger Mouse last spring as Broken Bells, leaving fans to wonder what that meant for The Shins. The outlook is good. Although an official record is still TBA, but Mercer told various sources that an album is in the works, and new songs have been featured at recent shows.
2. The Postal Service
It looks like The Postal Service isn't just "Sleeping In," the project might be permanently laid to rest. There was no period at the end of the band's career sentence, just a …. In 2008, Ben Gibbard told Spinner, "It's just not a priority for either of us." "So the next Postal Service record may or may never happen." And three years later, it looks like things are leaning toward the latter.
1. Damien Rice
It's difficult to uncover the mystery of an artist when they don't want to be found. Damien Rice has made it clear; he doesn't like the lime light. After he released 9 in 2006 he slipped into the sonic abyss, which would make sense if he issued a terrible sophomore effort and slowly faded away. But both O and 9 were intimate, fantastic records. It's hard to go a few months without hearing a D Rice song on a TV series or film, forcing yourself to stop and ponder 'whatever happened to that meek Irishman?'
As it turns out, Rice has been lending his time to various charities and side projects. In April, he collaborated with French actress Melanie Laurent on five songs for her debut record, en t'attendant. In February, he released "Look At Me," for an Argentinian children's record. In 2010, he contributed to Gasoline Rainbows, a collaborative effort that benefited those affected by the Gulf Coast oil spill, and he donated a new version of "Lonely Soldier" for the Raise Hope for Congo album. But just as he wants it, we are still left to wonder if or when there will be another Damien Rice solo venture.
Others Tagged With