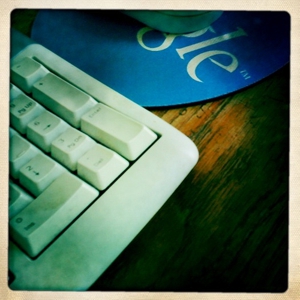 With the recent sale of Myspace, it seems appropriate to highlight some of the musicians who've taken advantage of their place in the increasingly awesome world of social media. With new blog-friendly sites popping up an almost daily basis, our favorite acts have multiple outlets to express themselves off the stage. Some artists take advantage of their literary chops by posting everything from poetry to food commentary, while others use Tumblr to share photos, live sets and spontaneous videos. So take a break from updating your Facebook status and check out some of our favorite musicians who connect both on the stage and through shared YouTube videos.
10. Deerhunter/Atlas Sound/Lotus Plaza/Ghetto Cross
Bradford Cox, with the help of fellow Atlanta native Cole Alexander (The Black Lips), shares his favorite random videos, playlists and observations that range from rock 'n' roll to just plain bizarre.
It seems appropriate that the last entry in the band's "diary" was penned by singer Stuart Murdoch as a response to the group's albums being made available for streaming on Spotify just as the popular streaming service is making its U.S. debut.
Who doesn't like creme brulee? The frontman for My Morning Jacket and M. Ward celebrate their love of the creamy dessert by maintaining a blog dedicated to reviews and observations honoring the delectable treat.
7. Best Coast
Beyonce videos, musings, cats, photos, photos of cats. What else would you expect from Best Coast's Bethany Cosentino?
6. Moby
With brief entries that frequently link to photos or related content, Moby updates his site on an almost daily basis.
5. Ted Leo and The Pharmacists
Check out Leo's "More on the Moves."
The refreshingly outspoken artist chronicles performances, after-parties and everything in between with photos and her signature witty tone.
3. Radiohead
For a band who consistently uses the web to their advantage, Thom York and company don't disappoint by providing fans with set-lists, videos and a message board to connect with one and other.
When Mountain Goats frontman John Darnielle isn't crafting his strikingly urgent lyrics for the group's recordings, he frequently transfers his prose to the web.
1. David Byrne
It's not surprising that Byrne's detailed stories are addicting. The singer routinely recounts his experiences and travels for readers to enjoy.