50 Musicians And Their Childhood Dream Jobs
Page 1 of 10
Lots of children want to be rock stars when they're young. At a certain age, most kids trade in shredding on their air guitars, manically dancing and singing with reckless abandon for other professions as they get older. They go on to pursue other jobs as accountants, documents, writers or whatever other lines of work they come across. That inner-musician, however, still carries on somewhere inside those in the work force.
For those actually who do end up becoming musicians, it wasn't always the first career path that they had in mind. Some have wanted to write songs since the day they were born, but for others, they were set on becoming athletes, marine biologists, garbage men, monster illustrators and Santa Claus. See what 50 different established musicians originally had in store for themselves with their first childhood dream jobs.
Kamtin Mohager
The Chain Gang Of 1974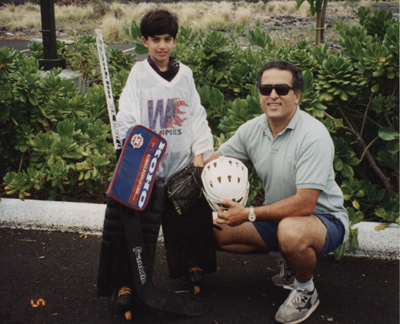 First dream job: NHL Player
Why that job? Living in Hawaii as a kid, ice hockey wasn't really possible. My three brothers and I all became obsessed with the game at a young age, though. Inline hockey was the only option, but I dreamt of becoming the star goalie for the Toronto Maple Leafs. The game was my life. My room was covered in trophies, and posters of Felix Potvin and Pavel Bure. I'm pretty sure us and the neighborhood kids watched Airborne every weekend to get pumped for our games.
Age when he wanted to be that profession: 9 years old.
Emma Nadeau
Lost in the Trees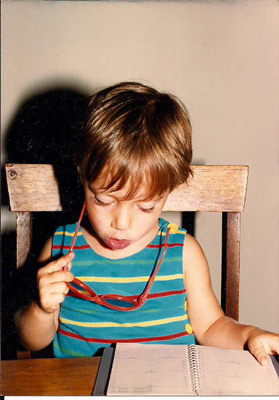 First dream job: First Female President
Why that job? It's definitely in my personality to see a void and want to fill it. And we obviously need a female president, right? At least that was clear to me when I was 5 years old. I also think it's hilarious that I didn't consider the possibility that there might be another female president before I turned 35; I just assumed I would be the first. I guess it could still happen! For better or worse, at this point… [Fun fact: Jenavieve Varga, violinist in Lost in the Trees, also wanted to be the first female president of the US. Does that say something about our band?]
Age when she wanted to be that profession: Not sure what age I was, but I was a pretty precocious kid, so maybe 4 or 5?
Luke Temple
Here We Go Magic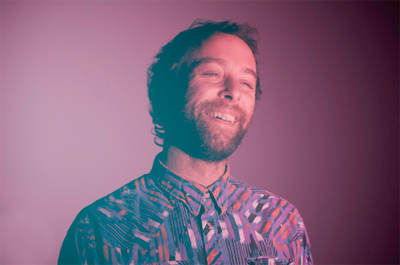 First dream job: Monster Illustrator
Why that job? I was obsessed with drawing Eddie the iron Maiden mascot as fast and accurate as possible. The Grateful Dead's steal-your-face was next. My friend Ernie dared me to draw 50 steal-your-faces in the boys bathroom, I was immediately caught and suspended.
Age when he wanted to be that profession: 12 years old.
Christopher Owens
Girls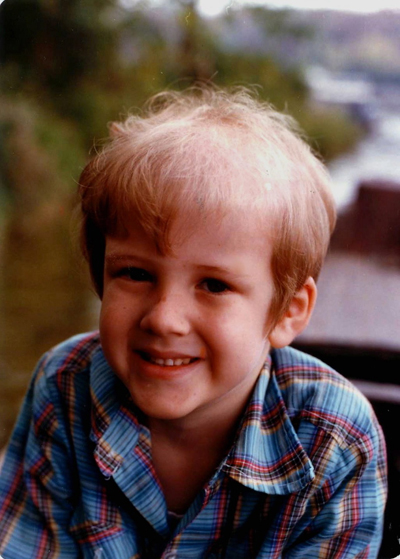 First dream job: Carpenter
Why that job? I showed a very early interest in tools, and wanting to have tools. I lived in Communes growing up, these homes always had at least one 'Handy Man.' I was pathologically drawn to the 'Handy Man' for whatever reasons, but my Mom surprised me with a denim tool belt that she sewed for me out of my old jeans. remembering all this makes me feel very emotional, but overall, happy.
Shara Worden
My Brightest Diamond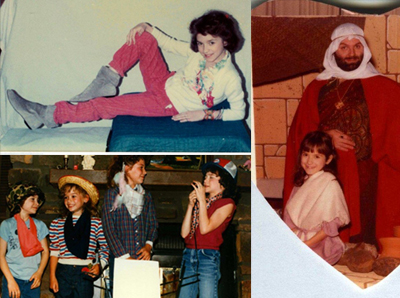 First dream job: I have a piece of paper from the second grade that asked us to circle our dream jobs. I circled three: Artist, Veterinarian and Musician.
Why that job? I loved animals and since we lived in a rural area I was able to
catch a lot of different kind of animals and keep them in my "zoo." I thought being a vet was a logical choice if you were an animal lover. I also loved drawing. Since most of my family were musicians I figured that was what you did when you became a grown up.
Age when she wanted to be that profession: I had a solo in the Christmas musical at church in 1st grade when we were living in New Orleans. That is the first public performance I remember. I had to wear a nightgown as a costume.