50 Musicians And Their Childhood Dream Jobs
Page 10 of 10
Patrick James Grossi
Active Child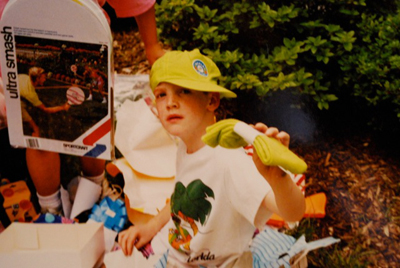 First dream job: Marine Biologist
Why that job? My dream job as a kid was to be a marine biologist. Or more specifically, i wanted to be the kid in Free Willy. I went and saw the movie with my mom and was naturally inspired by the image of a beautiful orca breaching over a jetty and being set free into the open ocean. After that I was hooked on killer whales. and they're still my favorite animal to this day. I think I must have been 10 years old at the time. I can remember walking to the library and taking out every book i could find on orcas. I went home with the books, didn't read a thing, but spent the rest of the day drawing whales.
Age when he wanted to be that profession: 10 years old.
Josh Martin
Little Tybee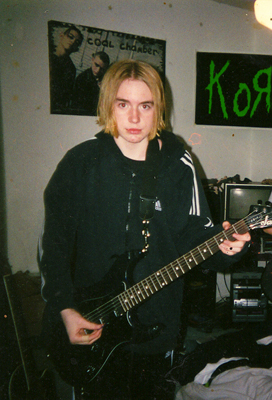 First dream job: Rock Star (Son of Kurt Cobain and Marilyn Manson)
Why that job? You just don't understand! I wanna rock the smirks off of all those preppy faces at the battle of the bands next Saturday, but my parents are trying to oppress me with some authoritarian dictatorship because I got a C in social studies!
Age when he wanted to be that profession: 13 years old.
Jack O'Brien
Bright Light Social Hour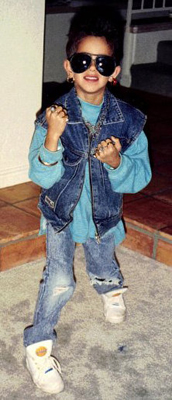 First dream job: Michael Jackson
Why that job? When I was a kid I really thought I could be MJ when I grew up, especially after seeing the video for "Bad." I was very shy, but always ready to bust out the dance-fighting/singing when Michael came on.
Age when he wanted to be that profession: Six years old.
Joel Cummins
Umphrey's McGee

First dream job: Professional Baseball Player
Why that job? I grew up outside of Chicago and played lots of sports as a kid. My dad took me to my first Cubs game when I was 5 years old, and by the age of 8 I was ready to pursue the dream of being a professional baseball player. Sports were cool and I knew how to hit a ball, was a pretty good first baseman too. Guys like Ryne Sandberg & Mark Grace of the Chicago Cubs were early heroes of mine, what could be better than playing baseball 200 days a year and working at the friendly confines of Wrigley Field? The answer is nothing! I played a lot of baseball through high school, hit a few home runs but was more of a line drive / contact hitter. Long after I had given up my dream of baseball, I had the apex of my baseball career. At the 2008 edition of Bonnaroo, the artist area had a batting cage where artists competed to win tickets to the World Series. You got 15 swings, and the most fair balls on those swings won the tickets. I tied with the Kings of Leon's Nathan Followill with 14 fair balls and won the tie breaker by predicting the Cubs would win 17 games in July of that year (they won 16). While I couldn't attend the World Series as Umphrey's McGee was on tour, my wife Dasha was able to attend in my absence. Thanks to my parents and all my coaches for batting practice back in the day!
Age when he wanted to be that profession: Age seven, I finally got baseball while watching the St. Louis Cardinals defeat the Milwaukee Brewers in the 1982 World Series.
Pete Bernhard
The Devil Makes Three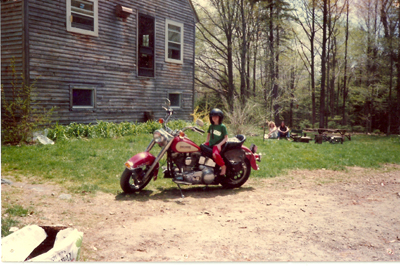 First dream job: Musician
Why that job? Everyone I looked up to as a kid was a musician or artist, most of them were my members of my family. When I was young, it was the only thing that seemed to make sense other than driving a firetruck which faded quickly as an option when I hit my teenage years. It seemed impossible to become a musician or artist and everyone I talked to said it was impossible, therefore it was the obvious first choice.
Age when he wanted to be that profession: 12 years old.